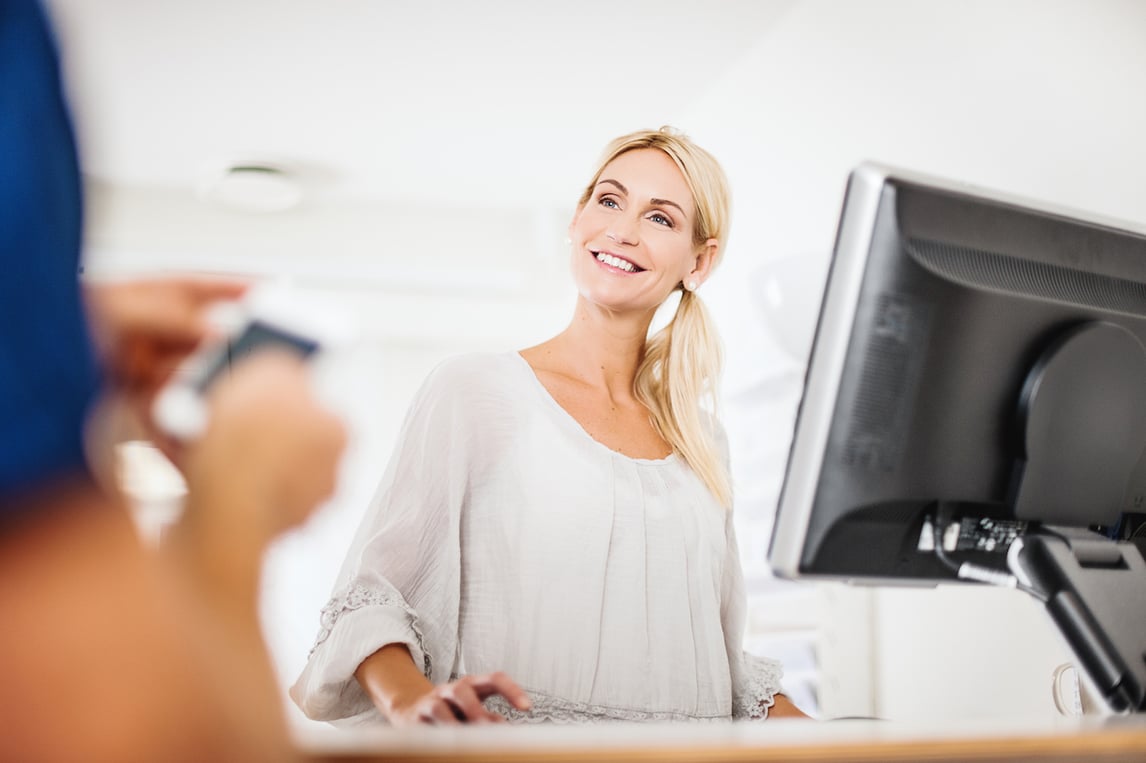 It's been a little over a year since we released the new and improved Hush Secure Forms. As our customers continue to come up with new ways to use web forms to support their practices, we've found that the forms they publish are usually one of two distinct types.
The forms most of our customers start with are the forms that help them manage their practice. These include secure contact forms, intake forms, and referral forms, just to name a few.
As our customers explore Hush Secure Forms, however, they begin to discover the clinical applications of our forms, starting with our calculated assessment forms. There are several ways you can use forms as clinical support tools, allowing you to supplement the care you provide. In today's post, we're going to explore some of these applications so you can most effectively use Hush Secure Forms.
Forms for practice management
A big part of managing your practice is collecting and organizing patient information. Secure web forms help you do this by eliminating the inconveniences of paper forms and giving you the ability to securely collect and transfer information quickly, accurately, and efficiently. Your practice management forms might include the following:
Contact forms
Intake forms
Call logs
Referral forms
Added convenience for your clients
Filling out online contact and intake forms is much easier for your clients than filling out paper forms. They can fill them out at any time and in the comfort of their home. And once we've added e-signature fields to our forms (coming soon!), clients will be able to sign the forms to verify their identity and demonstrate their agreement to the contents.
Ensured consistency
Managing your practice well depends on making sure you consistently collect the information that will help you provide your clients with excellent care. Online practice management forms help you get every piece of information you need with the use of required fields. Hush Secure Forms also allows you to tailor your forms for a professional look that's consistent with your brand.
Time and money savings
When you go paperless with your practice management forms, you eliminate printing and scanning costs. You can also fix errors effortlessly (no need to discard old forms and print new ones). And there's no need to relinquish valuable office space for storage.
Reliable archiving and organization
A well-managed practice is an organized practice. Once you've decided on the forms you'll use, you can set up folders in your Hushmail account to organize the forms as they're completed. Even if you enter your clients' information into a practice management software, the information in its original form will always be available as a backup.
Forms for clinical support
Along with the practice management uses of our forms, we've also seen the clinical support applications grow. These clinical applications provide our customers with new tools they can use to help provide care to their clients:
Contact forms
Secure file transfer forms
Confidential screening
Our calculated self-assessment forms were developed from clinical tools commonly used by therapists and counselors to screen, diagnose, and monitor the severity of disorders such as depression or anxiety. They allow your clients to screen for these disorders from the comfort of their own home and securely deliver their score immediately to you so you can be ready to discuss it in the next session. Right now, we provide two calculated self-assessment forms in our template directory, the PHQ-9 that screens for depression and the GAD-7 that screens for anxiety. More self-assessments are on their way, however, and we're excited to fill up this section of the directory with the assessments that are most helpful for our customers.
Ongoing support that maintains boundaries
One benefit of Hush Secure Forms is the ability it gives practitioners to be there for their clients even when they're off the clock. According to Roy Huggins, a licensed professional counselor in Portland, Oregon, and founder of Person-Centered Tech (PCT), giving clients an easy way to communicate between sessions can give them great peace of mind. "Simply dropping their thoughts into the message field of a contact form makes them feel like they're in touch and not alone. I can review the messages and be ready to discuss them at the next session."
Support for client participation between sessions
Any form, assessment, or homework can be completed in the comfort of the client's home. The information can either be securely sent through a form you've built specifically for that purpose (or through one of our templates). Or, if you use a form from another source (such as a homework form), it can be submitted via the secure file transfer field on your contact form.
Sending personal information in this manner allows your clients to continuously participate in their care in a non-intrusive manner. It gives the feeling of 24/7 support without requiring extra time from you, the practitioner.
Explore the many ways you can use Hush Secure Forms
As we continue to develop and add new features to Hush Secure Forms, new ways to use them will emerge. One of the best things about our forms is that they're versatile, allowing you to customize them as much as necessary to accomplish your goals. We encourage you to get creative in how you choose to use Hush Secure Forms. If you discover a new application, let us know. We'd love to hear about it.
Sign up for Hushmail for Healthcare and try out all the different ways you can use secure web forms.
Hush Secure Forms provides forms for a wide variety of uses including forms that support practice management, such as contact and intake forms, and forms that help you provide care to your clients, such as self-assessment forms. Understanding these uses and implementing them where it makes sense turns Hush Secure Forms into a powerful tool that can help your practice grow and thrive.