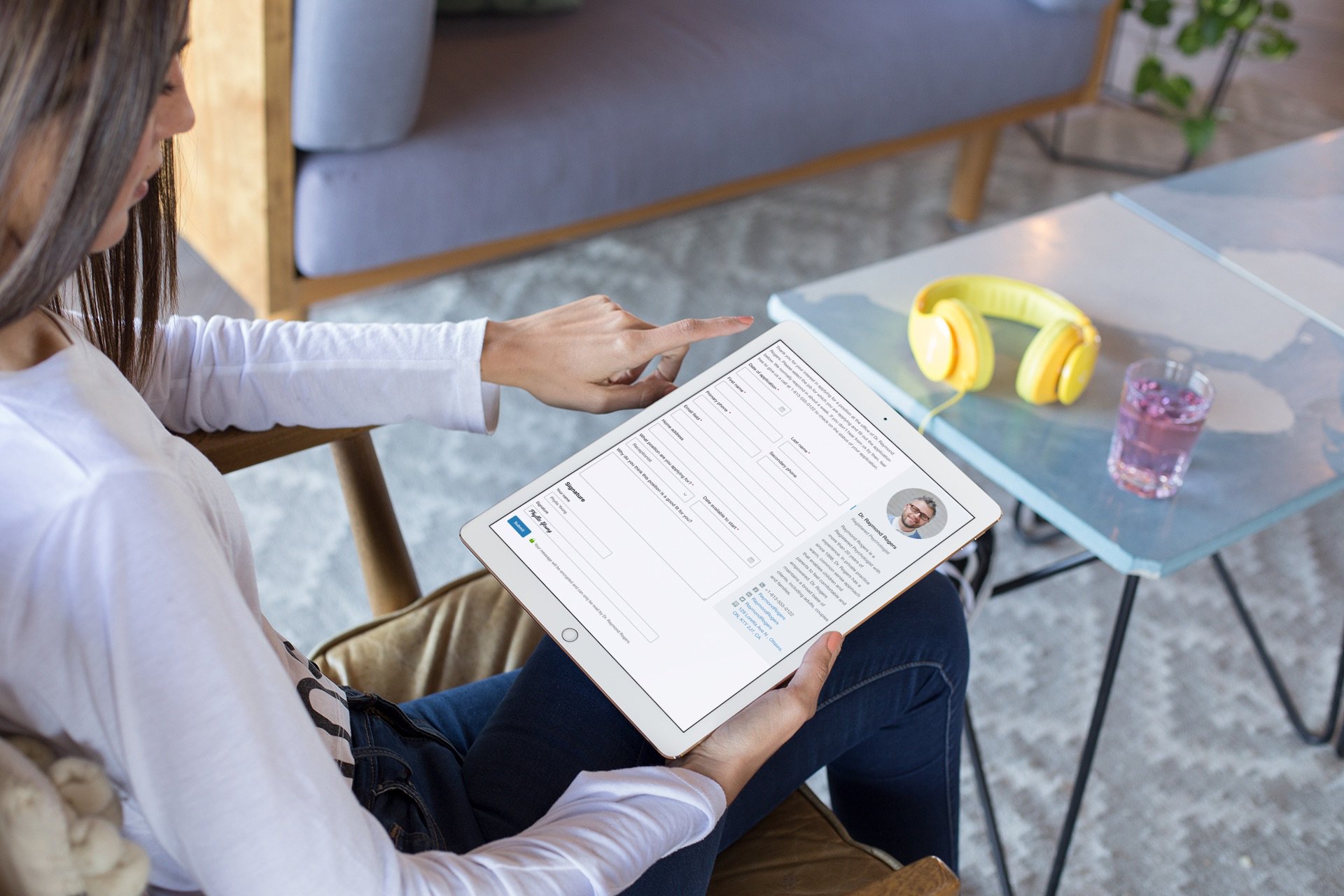 In response to enthusiastic customer demand, we're adding e-signatures to Hush™ Secure Forms. This means you'll soon be able to include legally binding signature fields in the secure forms you build with our drag-and-drop form builder.
No longer will you have to deal with paper authorizations and permission forms. And you don't need to subscribe to a separate e-signature service. E-signatures are built directly into Hush™ Secure Forms for easy use.
What our e-signature field looks like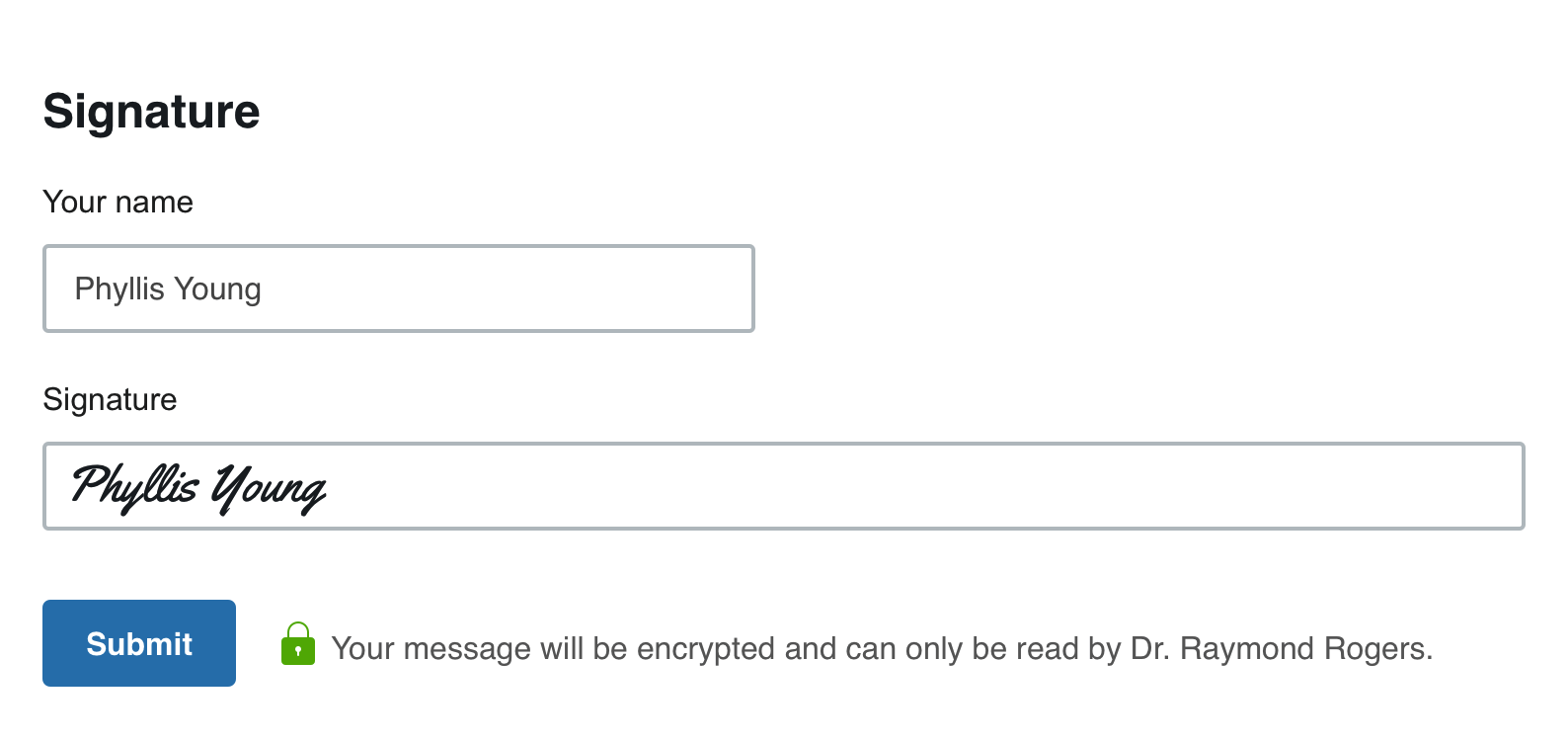 Save time with e-signatures
There's a good reason why our customers have been asking us to include e-signatures in Hush™ Secure Forms. They make life so much easier by saving time. The entire process of obtaining a legally binding signature is reduced to mere minutes.
Send documents quickly and securely through email or make them available on your website
Sign documents from anywhere
No more driving across town
No more faxing
No more waiting for documents to arrive
Coming this summer
E-signatures will be available this summer, but we're currently accepting early users to try them out before the official launch date. If you're interested in becoming an early user, please fill out this form.
E-signatures are coming soon! It's time to go paperless once and for all. E-signatures are built directly into Hush™ Secure Forms for easy use. Sign up to be the first to try them out as an early user.