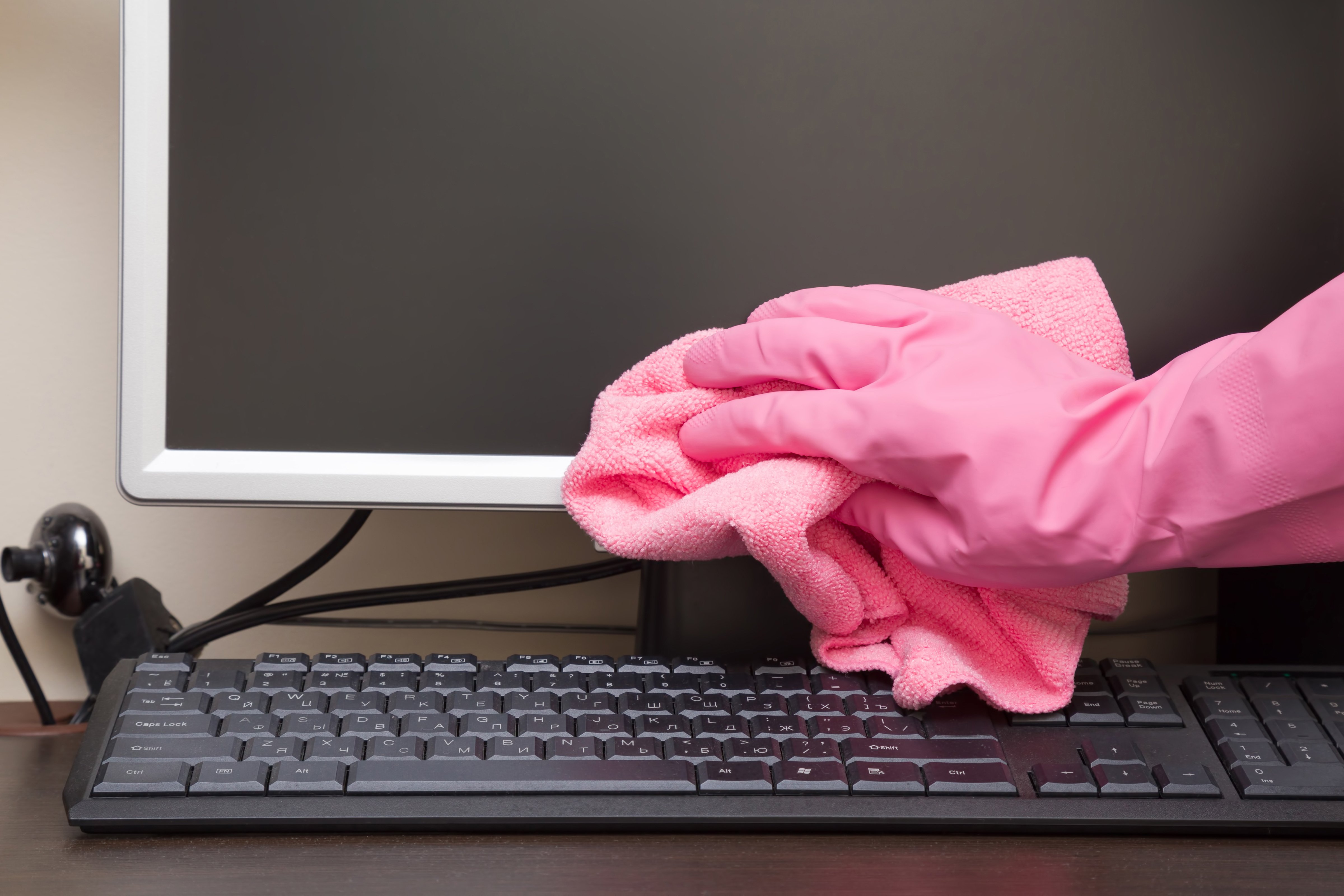 Is it time to do a little housekeeping? Just like anything else, your Hushmail account will serve you best when it's cleared of clutter and kept up to date. Here are five fast housekeeping tasks that you can do today to ensure your account is up to speed.
Review your email preferences
Your preferences give you a lot of control over how you read, compose, and manage emails. If you haven't looked at these in a while, now might be the time. Your email needs might have changed, and what worked a year ago might be slowing you down now.
You can access your webmail preferences in the upper right hand corner.
Now, here are some things in your preferences that could help you more effectively use your account.
Could you use a confirmation before deleting? If you're the type that works at warp speed and occasionally hits the wrong button, you might want to give yourself a pause before you delete an email, just to make sure that's something you really want to do.
Need to update your signature? Maybe you changed positions at your job or want to promote your practice with a link. Your signature is your calling card, and it's easy to update it with the most current and pertinent information.
Would you like to add extra security with two-step verification? When signing in to your Hushmail account from a new computer or device, two-step verification requires your usual password and a second method of identity verification. This second method is a separate security code that's sent to a different device via text message, another email account, or an app such as Duo Mobile or Google Authenticator. These options are given to you when you set up two-step verification in your Hushmail preferences. With two-step verification, even if someone figures out your password, they won't be able to break into your account, unless they also have access to your second device or email account.
Can you delete aliases you're no longer using or create new ones you need? Aliases are very useful if you want to go incognito when you send or receive emails. They're also great for organizing your emails, deterring spam, and identifying phishing attempts before you get hooked. With your Hushmail account, you can create as many aliases as you need, and you can delete them at any time. For more information about how to use aliases, read our post Resolve to organize your emails with Hushmail aliases.
Freshen up yo

ur forms
Some of your first web forms might have been built before we added new features. We've made so many improvements that you may want to revisit and update your content. Here are four adjustments you should consider when reviewing your web forms.
Would it improve your forms to add extra formatting? We recently boosted the formatting powers of Hush Secure Forms. Now, our formatting is similar to what you would use with any word processor. When you drag a Formatted text field into your form and click on it, you'll immediately see the formatting bar with all the options you need, such as bold, underline, link, ordered lists, and more.
Would you like to give your clients a more personalized experience with conditional visibility? There's a good chance that on some of your forms, not every question pertains to all of your clients. Using conditional visibility, you can hide these questions and make them visible only to those who need them. Conditions allow you to do all sorts of neat things like suggest immediate medical attention if needed or provide a link to a depression screening form if your client checks off certain symptoms. You can read more about conditional visibility in our post Advanced techniques for using conditional visibility in web forms.
Is it time to update your bio or headshot? Just like the signature on your email, the bio and headshot on your form should be up to date. Make sure your job title, phone number, and location are correct, and don't forget to add any new social media pages. We give you space for Facebook, Instagram, LinkedIn, Google +, and Twitter.
Is it time to add signature fields? Maybe you've been holding off on asking your clients for e-signatures because you're not sure you need signatures on your forms. If that's the case, our post Practice forms your clients should e-sign might help. Or maybe you don't have an account that includes e-signatures and haven't gotten around to upgrading. In that case, see our section about upgrading at the end of this post.
Manage your spam
Ugh. Spam. With everything you have to deal with, spam's probably the last thing you want to think about. Don't stress. You might not be able to eradicate spam completely, but there are a few simple steps you can take that will help you corral and manage it.
Choose what to do with spam. In your account preferences, you can choose to have spam directed into your junk folder or deleted immediately without you seeing it first. We recommend the first option because it's out of sight and out of mind in your junk folder, but if you find you're missing an important email, you can check the folder to make sure it's not there by mistake. Reporting an email you receive as spam will also move it to the junk folder.
Add priority senders to your Hushmail contacts. Make sure you never miss an important email by keeping your Hushmail contact list up to date with all of your current clients and colleagues. That way their emails will always land in your inbox and not mistakenly land in your junk folder. You can find your Contacts right above Preferences in the same menu at the top right of your screen.
Block a sender. If you're getting a lot of spam from one address, blocking that sender will take care of the problem as long as they don't try later with a different address.
Spam can be a challenging problem to address because spammers are always changing their tactics, but Hushmail is dedicated to helping you keep your inbox free for the important messages. If you ever have questions about how to manage spam, please reach out to us, and we'll be happy to help.
Update your credit card
It's a good idea to check your credit card to make sure it's the one you want to use and that it isn't about to expire. To update your credit card, sign in to the billing page, click Change credit card on the left side of the page, enter your updated credit card information, and click Save changes.
Consider an upgrade
Is it time to add e-signatures to your account? Have you reached the limit on the number of forms you can build? We have a Hushmail plan for everyone, giving you the ability to upgrade your account gradually as you grow your practice. Take advantage of planning ahead and get one month free when you sign up annually.
Just like anything else, your Hushmail account will serve you best when it's cleared of clutter and kept up to date. Here are five housekeeping chores that you can do today to ensure your account is up to speed: 1) review your email preferences, 2) freshen up your forms, 3) manage spam, 4) update your credit card, and 5) consider an upgrade.
Related posts: