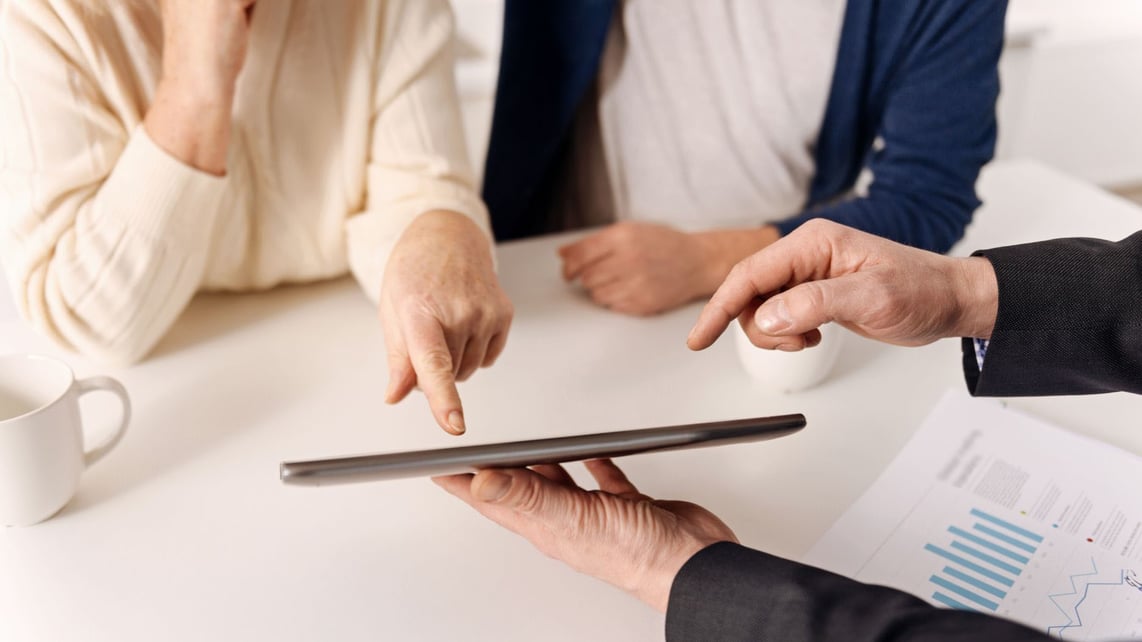 Electronic signatures are coming to Hush Secure Forms. We are so pleased to be able to offer you this service. No longer will you have to deal with paper authorizations and permission forms, and you won't need to subscribe to a separate secure electronic signature service. E-signatures are built directly into Hush Secure Forms for easy e-signing and meet all the necessary criteria that give them the same legal status as handwritten signatures.
We're confident that you'll find plenty of ways to use e-signatures on your web forms. Our early-access users are already reporting a wide variety of uses.
Today we're going to take a look at a few of the most popular uses so you can start thinking about how you will use e-signatures in your practice.
Informed Consent for Treatment
If you manage a healthcare practice, then you're very familiar with the signed Informed Consent for Treatment form.
Consent forms can be very comprehensive and might include some of the other forms we discuss in this post, such as the Fee Agreement. The purpose of this form is to give your clients a clear explanation of what they can expect when they agree to receive treatment from you.
You can use this form to explain the modalities you like to use in your practice and to outline your fee and cancellation policy, which we'll go over in greater detail below.
Some practitioners include forms required by the Health Insurance Portability and Accountability Act (HIPAA) as part of an overall Informed Consent package, but for this post, we'll go over those separately below.
By the time your clients get to the end of your consent form, they should fully understand what they can expect from your practice. Although not all states require a signature, it's a good idea to have one on record to demonstrate that the client received and read the form.
Notice of Privacy Practices
As a healthcare practitioner in the United States, you likely know all about the need for certain forms required by HIPAA when you welcome a new client. These are the forms that help protect your clients' health information.
The HIPAA Privacy Rule permits the sharing of your clients' protected health information (PHI) under certain circumstances – most commonly for treatment, payment, or health care operations. The rule requires you to present your clients with a Notice of Privacy Practices clearly stating that PHI may be shared in this manner.
The truth is, a signature isn't required from the client for them to receive treatment. The signature is primarily to protect you, the practitioner. If a question comes up about improper handling of PHI, this signed document will show you made an effort to inform your client about the use of and access to their information.
Authorization for Use or Disclosure of PHI
Another HIPAA-required form you might have clients e-sign in your practice is an authorization for the use or disclosure of PHI. This form gives practitioners permission to share a client's PHI with individuals or entities not considered part of treatment, payment, or operations. For example, if your client wants their spouse to pick up their records, they'll need to sign an authorization form.
This authorization form also comes into play if you're conducting a research study. The authorization states how the PHI will be used or disclosed (and to whom).
A note about HIPAA-related forms
What has to be included in HIPAA-related forms can be confusing at times, as the exact content varies from state to state and is largely dependent on interpretation of the Privacy Rule.
Fortunately, our partner, Roy Huggins of Person Centered Tech, devotes a good bit of his time to figuring these things out, so you don't have to. For more information about the two HIPAA forms mentioned above, as well as some other helpful HIPAA guidance, read Roy's article Where Can I Get Free HIPAA Forms, Contracts, and Tools?
Health History and Review of Systems
These are the forms that collect the many details about a client's health. Depending on the type of healthcare practice you're in, you may or may not decide that an electronic signature is necessary on this form. Often times, the Health History ends with an authorization clause (similar to the authorization form mentioned above) permitting the use or disclosure of the information contained within the Health History. This authorization will need a signature field.
Fee Agreement
Individual therapists have different ways of setting their fee structure and how they like to communicate it to their clients. Whether you charge a flat rate or provide a sliding scale, or something in-between, it's always important to be transparent about how you intend to charge for your services. Maintaining an up-to-date Fee Agreement is crucial to the integrity of your practice.
A Fee Agreement helps your clients understand the different options and what they can expect in the future. Having a signed agreement in place helps prevent surprises that could disrupt, or even stop, treatment.
Don't forget to have your clients e-sign a new Fee Agreement each time you make a change.
Become an early-access user
There are countless ways to use secure online forms and e-signatures to make managing your practice easier and more efficient. E-signatures will soon be available on Hushmail for Healthcare plans that start at $19.99 a month.
If you're already a Hushmail customer, contact Customer Care to inquire about early access so your clients can start e-signing forms right away.
We're confident that you'll find plenty of ways to use electronic signatures with your online forms. Informed consent for treatment, notice of privacy practices, authorization for use or disclosure of PHI, health history, and fee agreement forms are just some of the more popular ways our customers are using e-signatures to support their practices.
Related posts: