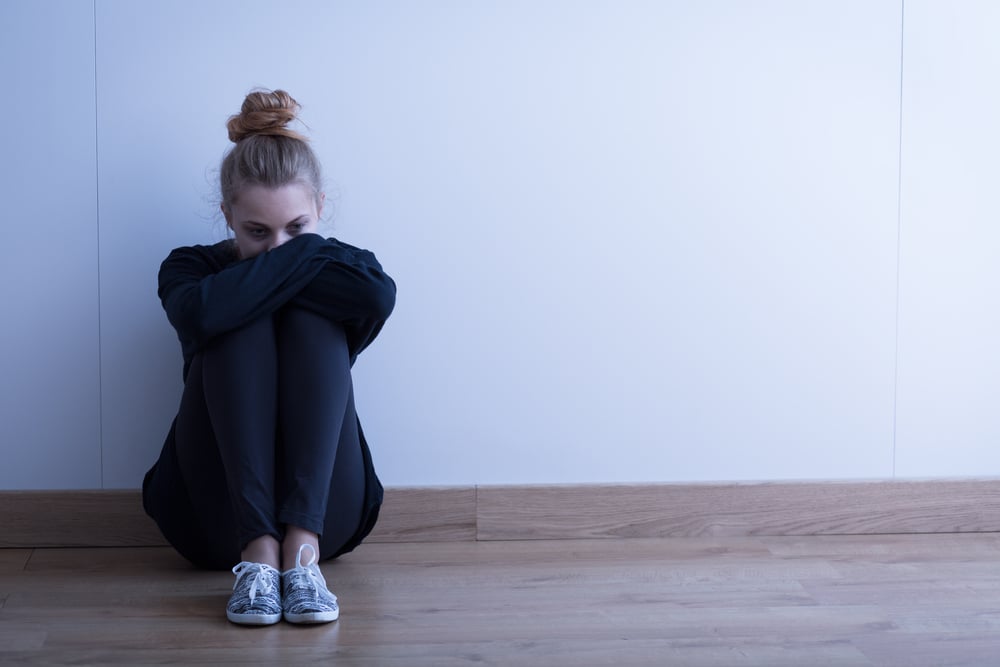 With the beginning of May, the National Alliance on Mental Illness (NAMI) will kick off Mental Health Awareness Month and lead communities in recognizing mental illness as a widespread challenge affecting millions of people in the US. This is a time to take a look at how mental health is important to all of our communities, discuss ways we can support those struggling with mental illness, and emphasize that no one should ever feel alone when dealing with mental health issues.
It means a lot to us here at Hushmail that what we do supports the therapists on the front lines fighting the stigma of mental illness and providing care to those who need help. To all the therapists out there, thank you for everything you do to make our communities better.
By providing encrypted email and web forms, we can support your need for a secure, HIPAA-compliant communication service. We also do what we can to support you in other ways, such as providing digital self-administered questionnaires like the PHQ-9 depression screening and PTSD Checklist for DSM-5 (PCL-5).
These are pre-made questionnaires you can find in our web form template directory that your clients can fill out in their own time. When your client submits the questionnaire, you'll receive their submission with a calculated score.
Today, in support of Mental Health Awareness Month, we're describing each of our self-administered questionnaires, so you can decide which ones would be most useful in your practice.
According to the 2017 National Survey on Drug Use and Health, approximately 17.3 million adults in the United States had at least one major depressive episode in a year. Individuals with major depression struggle to go to work, make decisions, get adequate sleep, and nurture relationships. It is the leading cause of disability in the US, yet, 35 percent of those with depression go without treatment.
The PHQ-9 depression screening can help identify individuals with major depression and help them get the treatment they need to live fulfilling lives.
This self-administered questionnaire screens for symptoms of depression, starting with the question Over the last two weeks, how often have you been bothered by any of the following problems? The questionnaire then goes on to list nine scenarios with the option to respond according to the level each scenario affects the respondent's life.
About 9 million individuals in the US are affected by posttraumatic stress disorder (PTSD), the disorder characterized by long-term symptoms associated with an individual's response to trauma. While PTSD can not be cured, there are a variety of treatments that may be used once the condition is diagnosed.
The PTSD Checklist for DSM-5 (PCL-5) can be used by qualified professionals to help diagnose, monitor, and measure the severity of PTSD. The assessment can be administered in three parts, each part building on the one before. Using our digital questionnaire, you can adjust the settings so all the parts are viewable or only one or two.
The PCL-5 on its own consists of a list of 20 problems that individuals might have in response to trauma. Clients are asked to read each problem and indicate how much they have been bothered by that problem in the past week or month (the weekly or monthly designation can be changed in the form's settings).
Using this basic version of the PCL-5 is a good choice when you want to conduct a brief screening that collects information about problems the client might be experiencing, but doesn't ask for details about the trauma itself.
Adding the Criterion A assessment to the PCL-5 allows you to glean a little more detail about the trauma. Five additional questions give the practitioner a better understanding of the stressful event and the problems the client is experiencing.
You can also add four additional questions to the Criterion A assessment to collect even more information, as well as the LEC-5, which consists of a list of 17 stressful events, such as transportation accident and natural disaster. Clients are asked to consider each item and select how it applies to them. The version of the PCL-5 with the extra Criterion A assessment questions and LEC-5 gives the most comprehensive picture of the trauma the client has experienced and the related problems they're currently experiencing.
According to the Anxiety & Depression Association of America (ADAA), anxiety disorders, including generalized anxiety disorder (GAD), social anxiety disorder (SAD), and panic disorder, are the most common forms of mental illness in the US, affecting 40 million adults in any given year. Anxiety disorders are highly treatable, yet only 36.9 percent of those suffering from anxiety receive treatment. GAD, the disorder characterized by persistent and excessive worry about a variety of things, affects 6.8 million adults in the US.
The GAD-7 is a self-administered questionnaire that can screen your clients for GAD so they can receive the help they need to lead a more equanimical life. It's made up of seven stated problems, such as feeling anxious, nervous, or on edge. The client chooses one of four responses to each problem according to how often that condition is experienced - not at all, several days, more than half the days, nearly every day.
A final question assesses the effect of these problems on the client's quality of life.
Nearly half of people diagnosed with depression also have an anxiety disorder, according to the ADAA. And with similar symptoms, anxiety can often be difficult to distinguish from stress. The Depression, Anxiety, and Stress Scales is a 42-item questionnaire that can help practitioners determine which of these conditions is most responsible for a client's symptoms.
Clients are asked to determine how often they had certain experiences in the previous week. Some examples of the experiences are I felt I was close to panic and I just couldn't seem to get going. Once the questionnaire is completed and submitted, the practitioner will receive a score for each condition – depression, anxiety, and stress – allowing them to guide their clients' care accordingly.
The DASS-21 is a shorter version of the full screening consisting of 21 items. While the full DASS might give slightly more reliable results and be preferable for clinical work, the DASS-21 takes half the time and is considered preferable for research.
A recent article in The New York Times Magazine, How bad is our drinking problem, discusses the changes that have occurred to our drinking habits in the last year as many have turned to alcohol to cope with the stress, anxiety, depression, and conditions triggered or exacerbated by the pandemic.
According to a survey conducted by the American Psychological Association (APA) in February 2021, nearly 1 in 4 adults reported drinking more alcohol to cope with their stress. The increase in drinking in response to chronic pandemic stress could be putting in place a downward spiral for some people as they need to increase their consumption of alcohol over time to get the same calming effect. Identifying individuals at risk for alcohol use disorder sooner rather than later is crucial to heading off widespread health conditions that could result from increased alcohol consumption.
The AUDIT is a 10-item self-administered questionnaire designed to screen for excessive drinking and assist in assessing alcohol dependence. The test asks how often certain drinking events or situations related to alcohol consumption occur and delivers a score upon completion to the practitioner, guiding them in how to administer treatment, if needed.
Ready to start using our self-administered questionnaires in your practice?
All of our self-administered questionnaires deliver a score to the practitioner once the questionnaire is completed and submitted.
What questionnaire do you need for your practice?
It means a lot to us here at Hushmail that what we do supports the therapists on the front lines fighting the stigma of mental illness and providing care to those who need help. By providing encrypted email and web forms, we can support your need for a secure, HIPAA-compliant communication service. We also do what we can to support you in other ways, such as providing digital self-administered questionnaires:
PHQ-9 depression screening
PTSD Checklist for DSM-5 (PCL-5)
GAD-7 generalized anxiety disorder screening
DASS depression, anxiety, and stress scales
AUDIT alcohol use disorders identification test
Related posts: