Mental health
Partner post: how to combat compassion fatigue
If you're in the healthcare profession, compassion fatigue can set in when you least expect it. In today's post, a few of our partners in the behavioral health profession address the very real challenge of compassion fatigue - what it is, how to avoid it, how to identify it when it happens, and what you can do to find your way back to a healthier, more balanced approach to your work.
---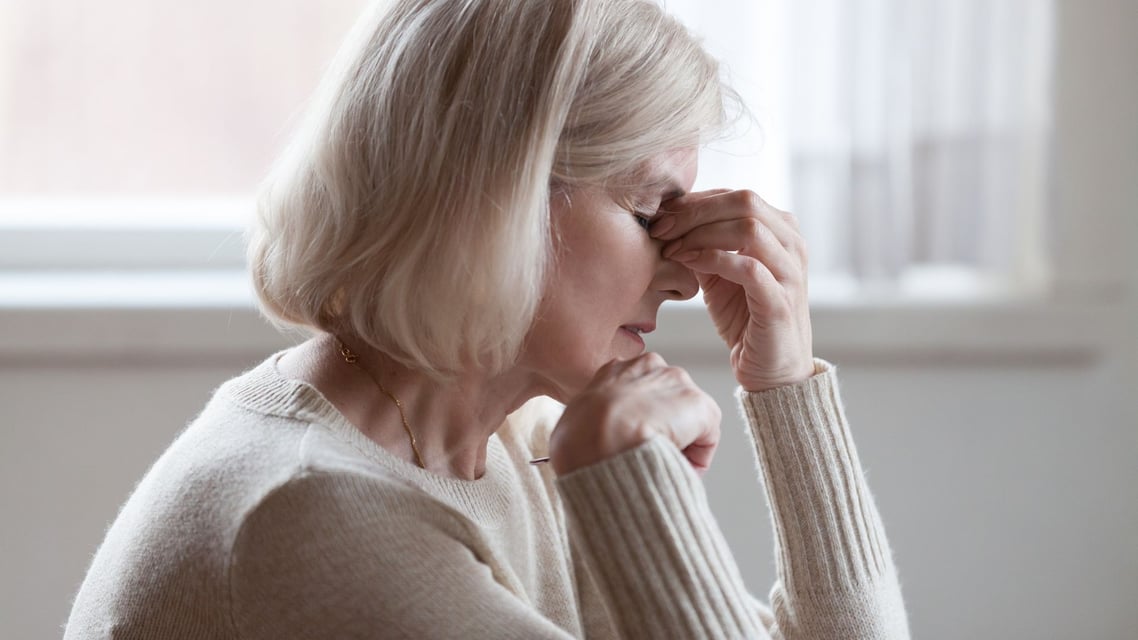 As a caregiver, you give a lot of attention to your clients. Sometimes it may be challenging to maintain the boundaries you need so you can shut off work and go home to your personal life. After all, your work involves a lot of focus, empathy, and compassion – a lot of you. No doubt you care about your clients, and when you care as much as you do, work can affect other areas of your life. When that happens, compassion fatigue can set in.
Compassion fatigue was first identified by a nurse, Carla Johnson, in the 1990s to describe the unique burnout nurses experienced from being worn down by hospital emergencies. Compassion fatigue differs from other types of burnout because of the personal and emotional feelings that often accompany caregiving situations. Johnson described compassion fatigue as "a unique form of burnout that affected caregivers and resulted in a loss of ability to nurture."
In today's post, a few of our partners in the behavioral health profession provide their insights into compassion fatigue. They will address what it is, how to avoid it, how to identify it when it happens, and what you can do to find your way back to a healthier, more balanced approach to your work.
This post is dedicated to all our customers and partners in the healthcare profession. We hope you find it helpful.
How to identify compassion fatigue
Unless you know what you're looking for, it's easy for compassion fatigue to creep in undetected. The best way to handle compassion fatigue is to prevent it from happening in the first place. The only way to do that is to identify it early so you can take the steps that will stop it from becoming a problem.
Hushmail affiliate Valerie Kuykendall-Rogers, MA, LPCS, owner and psychotherapist at Ascent Psychotherapy Center in Houston, Texas, explains how you can recognize the signs of compassion fatigue.
The basic characteristic of counseling entails providing empathy and compassion to clients. Although this is a quality needed for this profession, it also establishes the groundwork for compassion fatigue to flourish.
Check to see if you have any of the following symptoms:
Feeling burdened by the suffering of others
Loss of empathy
Blaming others for their suffering
Physical and mental fatigue
Increased canceling of clients' appointments
Loss of joy in work
Anger and irritability
Problems with intimacy and personal relationships, leading to isolation
Dread of working with certain clients
Poor self-care
Feeling hopeless or helpless as a provider
Increased complaining about work or a poor attitude towards work or clients
Well-meaning mental health professionals may not be aware of these symptoms. The Professional Quality of Life (ProQOL) survey is a common measurement used to determine compassion fatigue, burnout, and secondary trauma. Using this assessment can help you differentiate between common overall exhaustion, more focused compassion fatigue, or something else entirely different.
How to avoid compassion fatigue
Now that you know how to detect compassion fatigue, you can take steps to prevent it from ever appearing in the first place.
Hushmail partner Rob Reinhardt, LPCS, in Fuquay-Varina, North Carolina, founder of Tame Your Practice and creator of Describe Cards, has a few ideas on how to prevent compassion fatigue, or "battle burnout," as he calls it.
Diversify. I need to keep things fresh and exciting. One of the many things I enjoy about counseling is that I'm always meeting new and interesting people. I like to diversify my work. For example, I help other therapists choose their EHR and understand technology and business decisions through my consulting business, Tame Your Practice. I also have a passion project, Describe Cards, which are used by therapists, teachers, coaches, and families to facilitate fun and healthy communication. Having all of these things on my plate keeps me very busy, but being able to change things up can be very refreshing and re-energizing. Just make sure you don't overload your plate!
Have a physical outlet. I have to exercise. As a lifelong athlete, if I don't get up and move around regularly, my stress level spikes. My sport of choice these days is Ultimate Frisbee, though I will never turn down a chance to throw a football around or, on rainy days, engage in Just Dance with my kids.
Incorporate hobbies and other enjoyable pursuits. Having unrelated interests is essential to avoid burnout. If you're even talking shop outside of the office, it adds to the amount of time you're "thinking therapy." Hobbies (I love board games!), unrelated volunteer work, or simply spending quality time with friends are just some helpful ways to combat burnout.
Make sure you schedule plenty of breaks. Whether it's a five-minute meditation break between sessions or a regular long weekend away from everything, breaks are essential to avoiding burnout. It's important when planning the business side of private practice to factor in significant time off. Fifty-two weeks a year of providing therapy services is a major ingredient in the recipe for burnout. Remember to include vacations, long weekends, holidays, and mental health days in your budgeting projections!
How to spring back from compassion fatigue
If you haven't scheduled enough self-care in your life, and you're detecting the first symptoms of compassion fatigue, don't panic. You can take some simple steps to regain the balance that makes your work enjoyable and beneficial to both you and your clients. It's important to take immediate action to get the fatigue under control before it becomes overwhelming.
Hushmail partner Melvin Varghese, a licensed psychologist in Philadelphia, Pennsylvania, and producer of the popular podcast Selling the Couch, often addresses the importance of self-care.
Here are some self-care tips Melvin uses to recover from compassion fatigue.
Talk to a therapist. Our work isn't easy, and it's a great idea to have someone to talk to who understands. Seeing a therapist will allow you to release stress consistently instead of waiting until something gets too overwhelming. If it's already gotten too overwhelming, a therapist can help you sort through your feelings so you can find your way back to a healthier perspective.
Turn to your colleagues. Private practice can be quite isolating, and it's nice to have colleagues who understand and can provide emotional support. Your colleagues can also provide crucial logistical support, and you can do the same for them. When your clients can connect with a trusted colleague during your self-care or vacation days, that means you can truly unplug from work and get the rest you need.
Take a break. Which brings us to the most important step to take if you detect compassion fatigue. Take a break as soon as you can and don't let the fatigue snowball into something that feels completely overwhelming. Because you're a caregiver, you might be tempted to put off a vacation because your clients need you. It's important to remember that they need you to be healthy and at your best. The longer you put off taking a break, the more likely you'll falter in your ability to provide excellent care.
Be discerning about the cases you take on. Five cases involving intense trauma are much different than 15 cases with relatively minor stressors. Consider everything you're doing to help out the people in your private life, too, and set firm but loving boundaries. This doesn't mean not to help. Rather, consider your energy level, current case intensity, and other factors that affect your well-being.
Compassion fatigue is a very real occupational hazard that is experienced by many healthcare professionals. Today we know much more about how it can creep in and what you can do to avoid it.
As Valerie Kuykendall-Rogers points out, "Learn to let go. No one is perfect, and no one can help everyone, so refrain from the blame game. Be willing to accept your limitations while continuing to encourage and believe in yourself and your abilities."
If you do find yourself overwhelmed and no longer enjoying your work, it's nothing to be ashamed of. Take a break, talk to others about what you're going through, reassess how you're managing your work, and take the immediate steps necessary so you can recover and get back to doing the work you love.
We love our partners and affiliates! We've built relationships with numerous like-minded organizations that offer valuable services to our customers. In doing so, we've developed a robust network of reliable, highly valuable resources. On select days, we highlight our partners and affiliates in special partner posts on our blog. Offering access to our partners' expertise is just one more way we can bring value to our customers.
If you're interested in becoming a partner or affiliate, please reach out to us or take a look at our Partner program and Affiliate program to learn more.
Related posts: