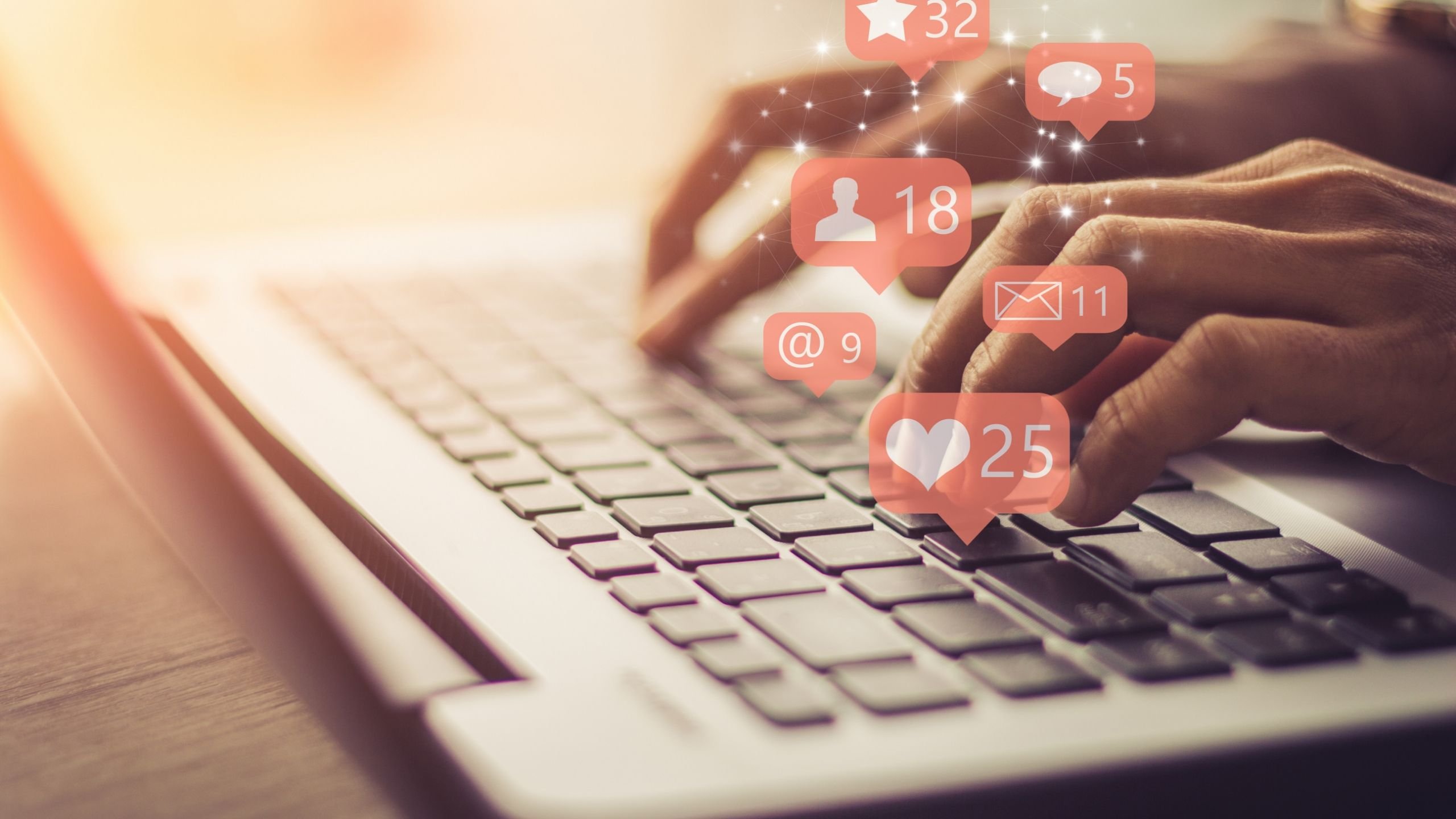 By Katy Hill, Product Marketing Specialist, Brighter Vision

Trying to get started marketing your private practice on social media can seem like a really daunting task if you don't have the proper tools and procedures in place. Understanding what to post, when to post, and where to post in regards to a business account can be overwhelming - even for those who grew up using social media in their personal lives.

In today's blog, our goal is to help eliminate some of that stress.

This article will cover tips and tricks to get you started with:
Creating new content that your visitors will want to engage with
Finding and editing images for your posts
Scheduling out posts in advance to automatically post at a later date
Learning when the best time is to schedule your posts for maximum user engagement
Let's jump right in!
Create engaging content
Just like your website's blog, your social media pages also require a steady stream of engaging posts to grow. Having new content to offer your audience on a consistent basis is ideal for your private practice marketing strategy.
To get the ball rolling, here are some of our favorite content ideas to post on your private practice's social media pages:
Share an article from your business website's blog
Share a customer review
Answer one of the most frequently asked questions by your clients
Share links to other free resources (books, infographics, etc.)
Share a fun fact related to your industry
Share a motivational or inspirational quote
Promote a business partner (and ask them to do the same!)
While most of your social media content should focus on new material, it can also be a good idea to recycle some of your old content as well!
When you're considering your social media schedule, try to work in re-promoting some old content that has performed well in the past. This helps revive "evergreen" content – content that will always be relevant, much like an evergreen tree that retains its leaves all year. Reviving content in this way allows for you to fill in gaps in your social media schedule with content you know already works.
Use share-worthy images
A photo is worth a million shares. We know that's not how the original saying goes, but that definitely doesn't make it any less true :)
According to Internet Live Stats, every second around 6,000 tweets are tweeted on Twitter and around 1,000 photos are uploaded to Instagram. As if that weren't enough, Facebook users are posting about 317,000 new posts per minute and 147,000 of those include images. And that's only in one single second!
These numbers make it pretty hard to deny the importance of images in your posts. With this massive influx of content, it's becoming more difficult than ever to get noticed on social media.
That being said, studies have shown Facebook posts with images actually generate 2.3 times more engagement than text-only posts. So give your posts a leg up by using images so that they stand out from others and get the attention they deserve.
If you don't have any images of your own to use, that's okay! There are plenty of websites out there that allow you to download high-resolution photos at absolutely no cost to you. Here are some of our favorites:
All of these listed above are free image sites, meaning you don't have to pay to use the images they host or provide any sort of attribution to use them on your website.
Don't think your design skills are up to par? Well, you're selling yourself short because with simple – and free! – online editing tools like Canva, anyone can edit photos like a pro. Their online photo editor even has built-in templates for multiple social media platforms to take the guesswork out of sizing your images.
Schedule your posts in advance
Now that you've got a pretty good idea about what to post on social media, why don't you free up some time by using a social media automation tool?
Tools like Social Genie are great for scheduling full campaigns containing multiple posts that will be posted on multiple social platforms.
It is very intuitive, with an easy-to-use interface that will allow you to plan your posts efficiently from a single dashboard.
Post at the right time
At this point, you may already have some ideas on what you're going to post, which images you're going to use, how often you're wanting to post, and how you're going to schedule them in advance. But do you know when you should post on each platform?
Even the most successful social media managers don't just post great content, they post it at the right times so that they'll receive maximum user engagement. So we've done some research for you and found the best times to post on the top six social media platforms for the best interaction.
Facebook
Peak times for user engagement on Facebook are from 1-4 p.m. You are more likely to see the most clicks around 1 p.m. and the most shares between 3-4 p.m.
Engagement tends to increase through the week with Wednesdays and Thursdays being the best days to post for more likes, shares, or comments.
Instagram
Peak times for user engagement on Instagram are lunchtime, 11 a.m. to 1 p.m., and after-work hours, 5-7 p.m.
Wednesdays are the best day to post if you're looking for clicks, favorites, or comments; but Mondays and Thursdays also tend to have fairly solid engagement rates.
Twitter
Peak time for user engagement on Twitter is during the standard lunch hour of 12-1 p.m. and around the 3 p.m. afternoon break time.
Wednesdays and Thursdays are the best days to post if you're looking for the most user engagement. Plus, Wednesdays have also been shown to generate the highest click through rates and the greatest number of retweets of any other day of the week.
LinkedIn
Peak times for user engagement on LinkedIn are during lunch hours from 12-1 p.m. and right after work at 5 p.m.
Tuesdays, Wednesdays, and Thursdays are the best days to post if you're looking for clicks, shares, or comments. Tuesdays in particular seem to generate the most clicks and shares on the network.
Pinterest
Peak times for user engagement on Pinterest are later in the evening between the hours of 8-11 p.m.
Saturdays and Sundays are the best days to post if you're looking for pins, favorites, or comments.
YouTube
Peak times for user engagement on YouTube are in the early afternoon hours between 12-4 p.m.
Thursdays and Fridays are the best days to post for maximum user engagement.
Click here for a free infographic of all the best posting days and times outlined above.
Need help managing your social media?
If so, Brighter Vision can help!
Social Genie is Brighter Vision's all-in-one Social Media Management platform.
It has a library of 1,000s of social media posts that you can edit, customize, and schedule across all platforms in a matter of minutes. Just choose your specialty, click "Go" and all of your social media posts can be scheduled out for months at a time.
To get started on a 14-day free trial of Social Genie, please click here.
Sources
Internet Live Stats. Internet Usage & Social Media Statistics.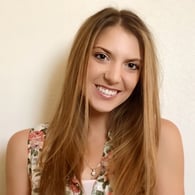 Katy Hill is a developer-turned-marketer on a mission to teach therapists how to market themselves online and grow their practice. After graduating with a B.S. in Web Technologies, she now works for Brighter Vision Web Solutions as a Product Marketing Specialist, SEO, Blogger, and Social Media Guru. When she's not working, you'll probably find Katy exploring the trails of the Black Hills on her dirt bike or piecing together her latest quilt.
We love our partners and affiliates! We've built relationships with numerous like-minded organizations that offer valuable services to our customers. In doing so, we've developed a robust network of reliable, highly valuable resources. On select days, we highlight our partners and affiliates in special partner posts on our blog. Offering access to our partners' expertise is just one more way we can bring value to our customers.
If you're interested in becoming a partner or affiliate, please reach out to us or take a look at our Partner program and Affiliate program to learn more. If you're a Hushmail partner or affiliate and would like to contribute to our blog, please complete this form.
Related posts: