Mental health
Partner post: do you need a practice management software for your private practice?
Running a private practice can be hard work. One thing that can make it much easier is a reliable practice management, or EHR, software that offers scheduling, billing, reporting and analytics, and other features that can help your practice thrive. In today's post, Hushmail partner TheraNest explains what you should look for when choosing a practice management software.
---
By Michelle Khalid, TheraNest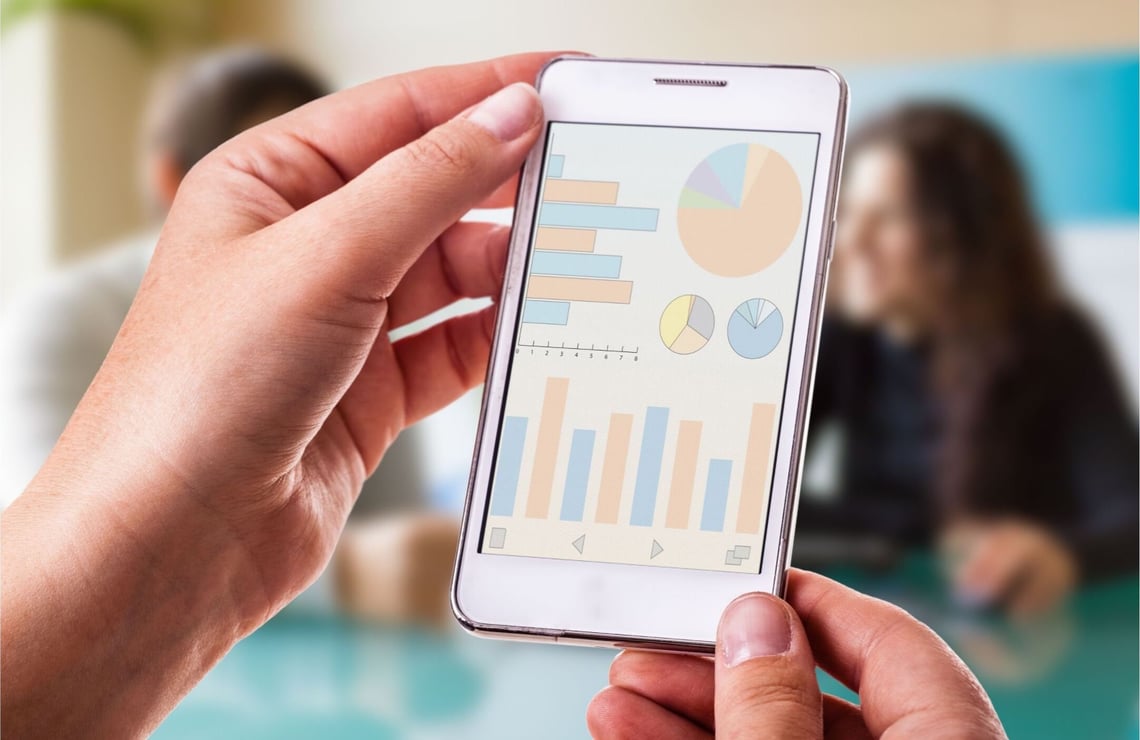 It's no secret managing a private practice is hard. Between scheduling clients, taking notes, billing insurances, and paying office bills, it might seem like you don't even have time to see your own clients.
Don't worry. You're not alone in thinking there are not enough hours in the day to accomplish everything you need to—thousands of mental health providers and private practice owners across the country are often in the same boat as you.
If you're feeling overwhelmed or unorganized, it might be time to invest in a practice management or EHR software for your growing practice.
What is a practice management software?
A practice management software, also often referred to as an electronic health record (EHR), is typically an all-in-one digital program that allows you to manage the intricacies of your practice, including scheduling, note-taking, billing, payroll, and more. It essentially serves as the source of truth for your practice. It has all of the information you need and helps you streamline your day-to-day tasks so that your practice runs more smoothly.
There are lots of practice management systems out there, so how do you know which one is best? In the next section, we'll go over what you should look for in a practice management software and the questions you should ask to ensure it works for your needs.
What should I look for in a practice management system?
Though the answer to this question may vary by practice, in this section we'll go over the basic features you should look for when investing in a new software solution and important questions to consider before you make your decision.
Support
It's all very well purchasing a great practice management software, but you need to make sure that support and service are available when you need it. Real-time support by phone, email, web, or online chat is an important feature when you're considering a practice management software.
Support isn't only important when things go wrong. It's also a crucial step in making sure things go right.
Does your new software offer onboarding and training? Do they have help articles to make sure you can accomplish tasks critical to your practice?
These are important questions to consider since having an EHR system that is not user-friendly can be worse than not having one at all. Instead of propelling your practice forward, an EHR that's difficult to use is going to end up holding you back.
In addition to usability, you also want to check in to see what services or assistance the vendor offers with regard to implementation and data transfer, if needed. Patient and practice data have to be entered to get the system up and running, which all takes time and effort. Having an EHR system that can offer services to migrate your information, or features an easy-to-use format to transfer your data, can be a lifesaver.
Security
One of the most important items you want to look at when selecting a new EHR solution is security. You want to ensure that your clients' records are safe and that you will be HIPAA compliant. Make sure the product you are using has the proper security measures in place to protect you and your client's data. It should:
Encrypt all data
Securely store and back up data regularly
Be HIPAA compliant
Cost
Before researching for a practice management software, have the following information available:
How many clients does your practice serve?
How many therapists does your practice have?
Do you plan on expanding your practice?
The answers to these questions will help you decide what type of system you need. Some software vendors base their quotes on the number of therapists who are going to use the system, while others do it according to the number of clients.
Will the practice management software meet your unique needs?
This is one of the most important questions to ask yourself when trying to find a new software solution. What do you want your software to do for you? Think through what your biggest pain points are and what challenges you are working to overcome. What drove you to search for a solution?
To monitor how your practice is progressing?
To check patient retention rates?
To send appointment reminders to patients?
To bill insurance and self-pay clients easily and intuitively?
To submit insurance claims through clearinghouses?
To allow you to accept credit card payments from your clients?
Additionally, one of the main functions of a mental health practice software is to enter therapy notes. How much detail can be recorded on the system you're considering? Is it easy to monitor and update treatment plans? Are templates available? Are therapy notes easily exportable as a PDF file?
These questions are important to ask yourself when you think about what your practice management software needs to be able to do for you.
Features to think about
There might be some features you may not know to think about when initially searching for an EHR system. We've highlighted a few that we think are especially important to note:
Integrated client portal: a way for clients to submit payments online.
Easy billing solutions: billing is one of the hardest parts of your practice. You don't want your software to make it more difficult. Make sure there is an easy way for you to get paid.
Robust scheduling abilities: to ensure that you won't have to rely on other apps to schedule appointments and prevent no shows.
Reporting and analytics: a mechanism to give you a snapshot of the health of your practice.
Mobile application: to have the ability to take your work wherever you go.
These features help you create a streamlined, organized practice which allows you to re-focus on what really matters: your clients.
What to consider next
Deciding to use a practice management software or EHR is not an easy choice. There is a lot to consider in terms of data migration, security, accessibility, and features. We hope this article helps you get started in thinking about whether it might be time to invest in a practice management software and what you want that software to accomplish.
If you're ready to take your practice into the digital age and streamline your day-to-day, check out TheraNest. At TheraNest, not only do we have top-notch customer support, but we also have training classes so you can be sure you (and all of your staff) are getting the most out of the software. TheraNest is an all in one practice management software designed specifically with mental and behavioral health providers in mind.
Michelle Khalid is a Product Marketing Specialist at TheraNest. She's passionate about helping mental health providers find the right tools for their growing practices. At TheraNest, we're committed to creating an all-in-one practice management software that has all the features providers need at a price that makes sense. Learn more about what TheraNest can do for your practice here.
We love our partners and affiliates! We've built relationships with numerous like-minded organizations that offer valuable services to our customers. In doing so, we've developed a robust network of reliable, highly valuable resources. On select days, we highlight our partners and affiliates in special partner posts on our blog. Offering access to our partners' expertise is just one more way we can bring value to our customers.
If you're interested in becoming a partner or affiliate, please reach out to us or take a look at our Partner program and Affiliate program to learn more.
Related posts: