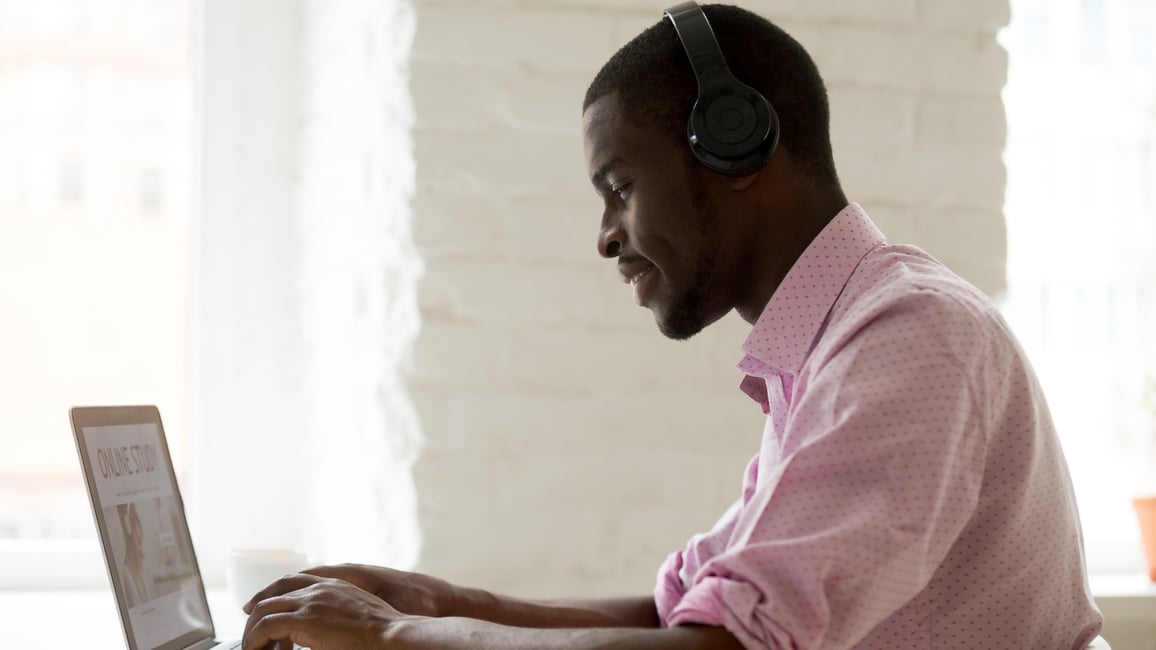 By Roy Huggins, LPC NCC, Person-Centered Tech
As a behavioral health practitioner, you know how important it is to stay up to date on the developments in your field. Research and best practices change over time. With continuing education, you will be able to offer your clients the best, most current modalities of care.
But CE courses abound online and off. How do you choose where to place your focus?
Today, I'm going to help you chart a course that will ensure that you're meeting your CE requirements in the most efficient and beneficial way for your practice.
Be sure to read to the end of the post where I'll invite you to a free CE course about using email in a mental health practice.
But first, here's some useful information about how to choose the best CE courses.
How to choose your CE courses
What courses should you take?
It's a good idea to have a strategy when you select your courses for the year. The courses you choose will depend on your state requirements, your specialization, and your personal interests.
CE courses to meet state requirements
Even if you just received your license, it's never too early to start lining up the CE courses that will give you the credit hours needed for license renewal. Not all CE courses will do, however, so read your state's requirements and make sure you're getting the necessary credits.
CE courses for your specialization
Your state will likely require a minimum number of CE credits that address topics within your specialty. These might include courses about therapeutic tools and techniques, new care modalities, and, most commonly, ethics.
CE courses for professional development
You'll find plenty of CE courses that address issues you might encounter in your profession, including selecting technology and managing a private practice. Many of these credits will help fulfill your state requirements.
As a practitioner, you might want to consider taking courses addressing tech topics such as finding a good EHR, HIPAA-compliant communication tools, or an easy-to-use, secure teletherapy platform. There are also numerous courses about general business development and practice management, addressing everything from how to meet HIPAA requirements to how to market to your best-fit client. Marketing courses are very unlikely to offer CE credits, however.
What should you consider when choosing a CE course
No doubt, you'll find plenty of CE courses to choose from, but how do you know if a course is worth your time and money? Here are some things to consider when you make your choice.
Credibility. Make sure the course's approvals meet the requirements of your state's licensing board so it counts towards your CE credits.
Length. Check how long the course is and make sure you're getting the hours you need.
Format. Consider how you prefer to learn. Do you enjoy taking online courses from the privacy of your home or interacting with peers in person?
Topic. Do you need specific courses for your specialty or practice context?
Presenter. Read the bio of the person(s) who will be teaching the course. Some presenters may be experts in their field. Or you may decide you prefer a self-driven course of study.
Person-Centered Tech is offering a free CE course!
At Person-Centered Tech, we regularly offer new CE courses to help you understand the compliance, security, and technology issues you face in your profession. This month, we're offering a free continuing education course sponsored by Hushmail about using email in your mental health practice.
Email is a huge part of how we communicate, and, as a therapist, you'd probably like to use it with your clients, or maybe you're using it already. Maintaining ethical standards and HIPAA compliance while using email can be complex, however. The right way to use email in clinical practice — even "secure" email — is not always clear. It is, however, completely doable with a little guidance. That's what this course is about.
Email in Mental Health Practice: Legal-Ethical, Clinical, and Risk Management Issues will take place on January 31, 2020, at 10 a.m. Pacific Time. The course is free of charge, and you will earn 1 CE credit hour.
When you click on the button below to sign up, you'll be directed to the course landing page where you'll find a more detailed description of the course, a list of the handouts you'll receive, and a syllabus.
Get your questions about email answered and earn a free CE credit hour. I hope to meet you there!
Roy Huggins, LPC NCC, is a counselor in private practice who also directs Person-Centered Tech. Roy worked as a professional Web developer for seven years before changing paths, and makes it his mission to grow clinicians' understanding of the Internet and other electronic communications mediums for the future of our practices and our professions.
We love our partners and affiliates! We've built relationships with numerous like-minded organizations that offer valuable services to our customers. In doing so, we've developed a robust network of reliable, highly valuable resources. On select days, we highlight our partners and affiliates in special partner posts on our blog. Offering access to our partners' expertise is just one more way we can bring value to our customers.
If you're interested in becoming a partner or affiliate, please reach out to us or take a look at our Partner program and Affiliate program to learn more. If you're a Hushmail partner or affiliate and would like to contribute to our blog, please complete this form.
Related posts: