Welcome to Hushmail, Jonathan! Where are you originally from?
I was born in Saint John, New Brunswick, and have remained in this province pretty much all my life.
What brought you to Hushmail?
I spent the last 11 plus years working for a Canadian telecommunications company. I started on the front line as a customer service representative, transitioned through the technical team into an internal support role, and finished my time there helping to create procedural documentation and training curriculum. I felt like I was ready for a change, and Hushmail presented me with a new opportunity to grow and experience unique challenges.
What is your role at Hushmail?
I am a Customer Care Specialist. I work directly with people who use our services to answer any questions they may have and to dissolve any technical barriers they may encounter.
What is your favorite part about working at Hushmail?
I have never worked for a company where it actually feels like every voice matters. With Hushmail, you can feel the difference in the way both employee and customer feedback is valued.
What are the biggest obstacles you face in your work?
I'm a remote employee, so for me, the biggest obstacle is missing out on the office donuts!
What have you discovered about your position at Hushmail that has surprised you?
I've heard other companies say it, but Hushmail actually means it. We get to treat our customers like people. We're free to be ourselves and let our personalities come through in everything we do.
How would you like to grow in your work or personal life?
I have always tried to live my life with the goal of constantly improving and always being a better version of myself than I was the day before. There is so much information at our fingertips, and I want to learn about everything.
What would you most like Hushmail customers and potential customers to know about what you do at Hushmail?
I want everyone to know that their voice matters. While we obviously can't implement every idea immediately – the more feedback we collect, the better we can ensure that there's something for everyone who wants to use Hushmail.
What details about your life outside of Hushmail would you like to share with readers?
I am currently teaching myself how to design and build an off-grid power system primarily using solar. I would eventually like to live off-grid in a tiny home or convert a van to live and travel in full-time.
What's one thing about you that might surprise your customers (or your team members) if they knew?
I have no formal postsecondary education. I never went to a college, trade school, or university.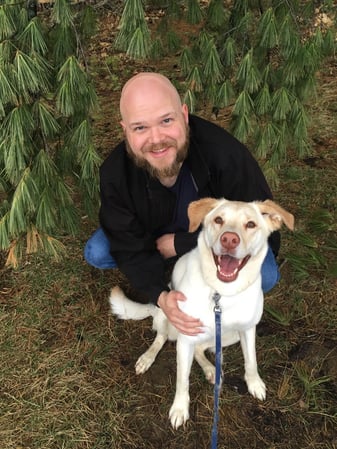 Meet one of our new Customer Care Specialists. Born and still residing in Saint John, New Brunswick, when Jonathan's not helping Hushmail customers, he's studying up on his current passion - off-grid solar power systems.
Related posts: