This week, Hushmail will be at the Dentaltown 20th anniversary celebration in Scottsdale, Arizona, where we'll be talking to dentists about their secure communication needs. Dentists are required to protect their patients' health information just like every other healthcare provider and can benefit greatly from Hushmail's encrypted email and web forms. Dentists also need a modern looking website with great content to serve as their online storefront. In today's post, Hushmail partner Great Dental Websites explains how to do your dental website right with five actionable tips. If you plan on coming to the Dentaltown meeting this week (March 20-23), be sure to stop by the Hushmail and Great Dental Websites booths to learn more about how our services can help support your dental practice.

Your dental website is the hub of your marketing: 5 tips to do it right
By Jeff Gladnick, Great Dental Websites
As is the case with all healthcare professionals, dentists need to stay on top of the latest trends in dentistry. That includes marketing their practice. Your dental website is the essential component of any marketing campaign. Today, a dental website is more than just some information online about your practice; your website is an extension of the practice itself, and it can mean the difference between a practice that flourishes versus a practice that fails.
Patients today more than ever use the internet to make decisions about their healthcare. According to a 2018 consumer survey, 80 percent of respondents used the internet to make a healthcare-related search in the past year. And lest you think those are all youngsters, the statistics for those age 60 and older come in at a close 76 percent.
The bottom line is that you cannot afford to have a dental website that is not well-built, modern, and easy to navigate. If your dental website is outdated and static, potential new patients may decide to go with the modern-looking practice just down the street—or they may not find your site online at all. For a patient, perception is reality. Right or wrong, they will judge your abilities as a dentist in part based on how impressive your website is.
Here are the top five items you should consider when building your dental website.
1. Pay attention to what you include on your dental website
At a minimum, you need to include the following pages on your site:
Contact information that is easy to find. Consider offering a way for patients to book online. Be sure to post your office hours.
Original content. Don't plagiarize the copy from another dental website.
Pictures and biographies of your team—dentists and staff
Before-and-after pictures of cases you've handled
Video content
Testimonial videos and reviews (where legally allowed)
Pictures of the office
A list of frequently asked questions with adequate responses
Financial policies and other information patients need to know
Here is what you should stay away from:
Publishing duplicate or canned content

Not including pictures and biographies of staff

Making it difficult to schedule an appointment

Featuring other dentists' cases or work

Having multiple websites
2. Make sure your website provides a good mobile view with a responsive design
The use of smartphones has transformed the way people look for places with which to conduct business—and that includes healthcare providers. Today, nearly 60 percent of internet searches are conducted from a mobile device. If a person loses a filling or chips a tooth while sitting in a restaurant, or suffers some other dental emergency, will they wait until they get home to their computer, or will they pull out their phone?
Making sure you have a mobile-friendly website not only makes it easier for potential patients to find you, but Google has made it clear it shows favor to websites that work well on mobile platforms.
Here are a few things to keep in mind about having a mobile-responsive design:
You will incur fewer costs and spend less time by having a single website to maintain

It is Google's preference

Users—your potential patients—will have a great and consistent experience no matter what device they use
Pro Tip: Make sure your mobile-friendly website includes a click-to-call option on the top of every page as well as a map and directions link.

3. Save time and money with new patient forms online
Patients spend over 20 minutes filling out paper forms in your office, which can put you behind schedule and risk typographical errors. Better serve your patients, save time at the front desk, and offer convenience by allowing your patients to fill out HIPAA-compliant online forms containing medical or other sensitive information before their appointment.
With Hushmail for Healthcare, you will never have to worry about the security of patient forms. You and your patients can enjoy peace of mind because the included Hush Secure Forms allows you to build online forms that are encrypted and HIPAA compliant and embed them in your website so patients can reach out as soon as they decide you're the best dentist for them.
4. Use only original content on your dental website
Content on a dental practice website should be completely original and organized in short, informative paragraphs. People who are online searching for a dentist want to take seconds rather than minutes to glean the information they need. In fact, most online visitors will skim content without reading it word for word.
Use section headings, bullet points, and lists for easier scanning. Be sure to speak to the benefits rather than the medical details of the procedures you'll be featuring. Have a unique value proposition that becomes the theme of your content. This is a clear statement that describes how what you offer benefits potential patients, how you can fulfill potential patients' needs, and what distinguishes your practice from your competitors. Avoid using jargon and words that cause anxiety, such as pain, dental drills, and discomfort.
Make sure you include a separate page for each of the main services you provide with clear explanations of how people can benefit from these services. Each of these pages should be at least 450 to 500 words (of unique content) for search engine optimization. Use videos and images to enhance the pages. End pages with strong calls to action.
Never "borrow" content from another dentist's website.
5. Include bios and pictures of your entire team
People who are searching for a dental provider want to know a little something about you, your team members, and your practice—before they make any kind of financial or emotional investment. If you leave your "About" page blank, you are missing out on a big opportunity to bond and establish trust with potential patients. Include information to which patients can relate, including professional accomplishments, hobbies and interests, community involvement, volunteer efforts, and family. You can create a bio that provides information without it being intrusive or an invasion of privacy.
It is for these same reasons that pictures are important as well, both individual and with the entire team together.
Make sure your dental website works for you rather than against you. With a solid presence and responsive mobile design, you have a better chance of converting visitors into patients.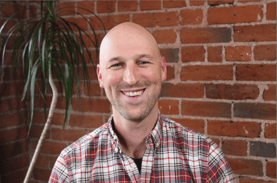 Jeff Gladnick is the founder and CEO of Great Dental Websites. Although he comes from a family of eight dentists, he has been working on website development and marketing for two decades, with 12 of those years focused on marketing dental practices. Jeff lives in Denver with his wife, two children and two cats.
We love our partners and affiliates! We've built relationships with numerous like-minded organizations that offer valuable services to our customers. In doing so, we've developed a robust network of reliable, highly valuable resources. On select days, we highlight our partners and affiliates in special partner posts on our blog. Offering access to our partners' expertise is just one more way we can bring value to our customers.
If you're interested in becoming a partner or affiliate, please reach out to us or take a look at our Partner program and Affiliate program to learn more. If you're a Hushmail partner or affiliate and would like to contribute to our blog, please complete this form.