Hush™ Secure Forms helps you build forms that are elegant, streamlined, and efficient. We know how important it is that your clients can intuitively understand and fill out your forms. For this reason, we include user-friendly features such as radio buttons and checkboxes to make it easy for anyone to quickly fill out and submit a form.
Now, forms built with Hush™ Secure Forms are just as attractive in your inbox as they are on your client's screen. We received multiple requests for a more streamlined, organized form submission that looks great when printed. We listened to your feedback, and today we're unveiling the new look.
Information needs to look good too
The first iteration of Hush™ Secure Forms presented the forms to your clients in a beautiful, carefully thought out format that made them easy and enjoyable to fill out.
Once they submitted the form, your client's information went straight to your inbox. However, it was just that - information pulled from the form and presented to you in a very straightforward manner. Many of you suggested that a more formatted, printable form submission that looked like an actual form would be welcome in your inbox.
What forms submissions look like now
We are very excited to unveil Hush™ Secure Forms' new formatting for form owners. Now, you'll receive your clients' information in a format similar to the one your clients see when they fill out your forms. Here are some of the changes:
Multiple fields now appear as they do in the form. Depending on how you designed your form, the fields will either be side by side or in a column.
Responses are easy to view in distinct response fields.
All radio buttons and checkboxes are displayed along with your clients' selections. This format makes it possible to review a form quickly.
Form submissions are formatted to look great when printed. Just click on the printer icon at the top of your webmail and the form will print as a standard 8.5" by 11" page.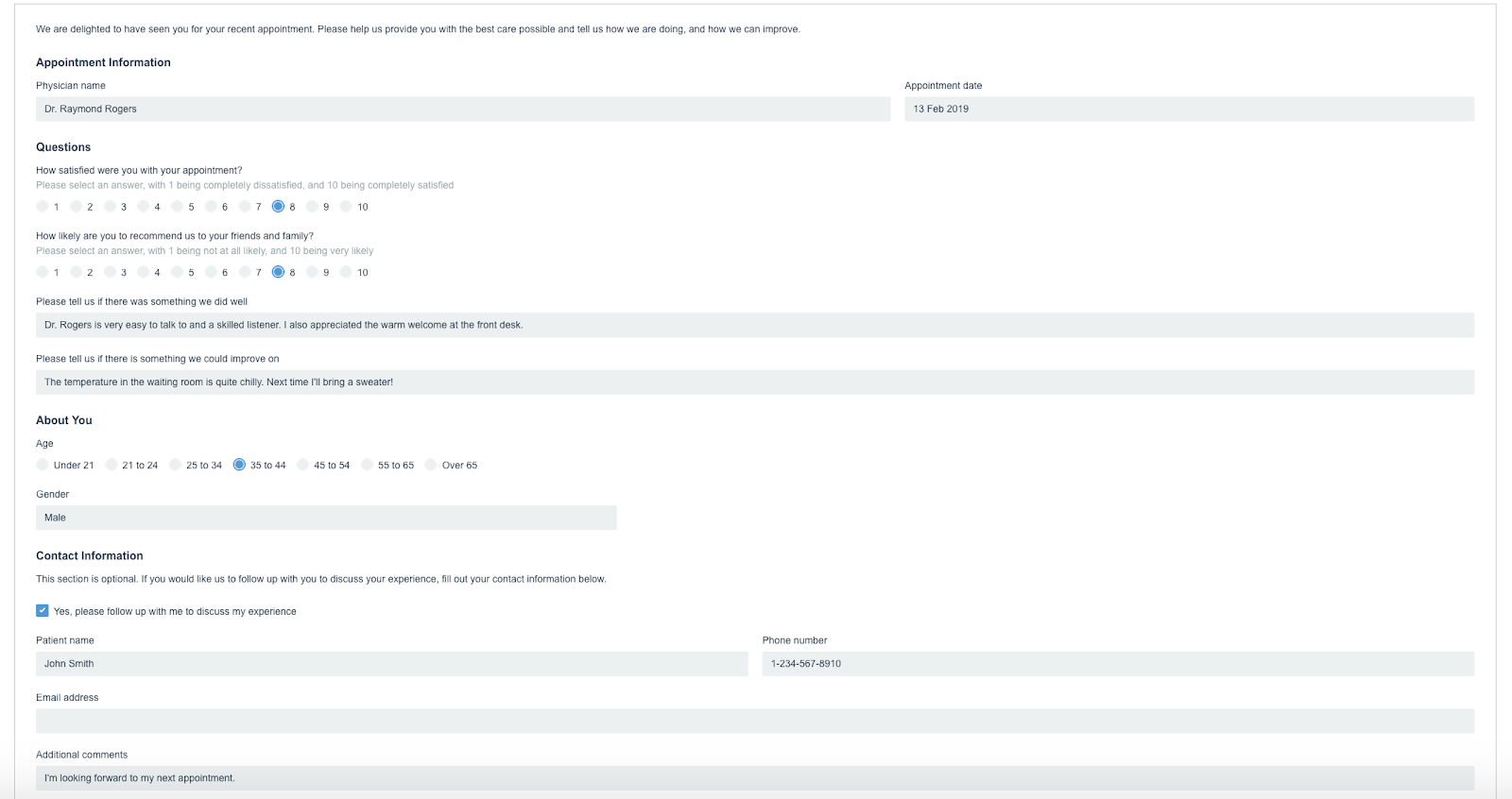 New formatting is automatic in webmail
You'll get the new formatting automatically when you use webmail to access your account. However, if you're using a third-party email application such as Mac Mail or Outlook, you'll need to click on the View this on the web link at the top of each form submission. The link will take you to the form submission in your webmail, and you'll be able to view or print it in the new format.
Your feedback is invaluable
Since introducing the new Hush™ Secure Forms last spring, we've invited your comments and suggestions. This latest feature is the result of your feedback, for which we thank you. Hush™ Secure Forms is quickly evolving to address your most important requirements for easy-to-build, efficient web forms. We encourage you to continue to communicate with Customer Care about how you're using Hush™ Secure Forms and what you'd like to see next. When you do, our Customer Care Specialists report back to our product developers, and the result is a better Hush™ Secure Forms for everyone.
Learn more about Hush™ Secure Forms and sign up today!

Your form submissions from Hush™ Secure Forms are now beautifully formatted so you can easily review and print your clients' information. The new formatting is available through webmail or a View this on the web link in third-party email programs like Mac Mail and Outlook.