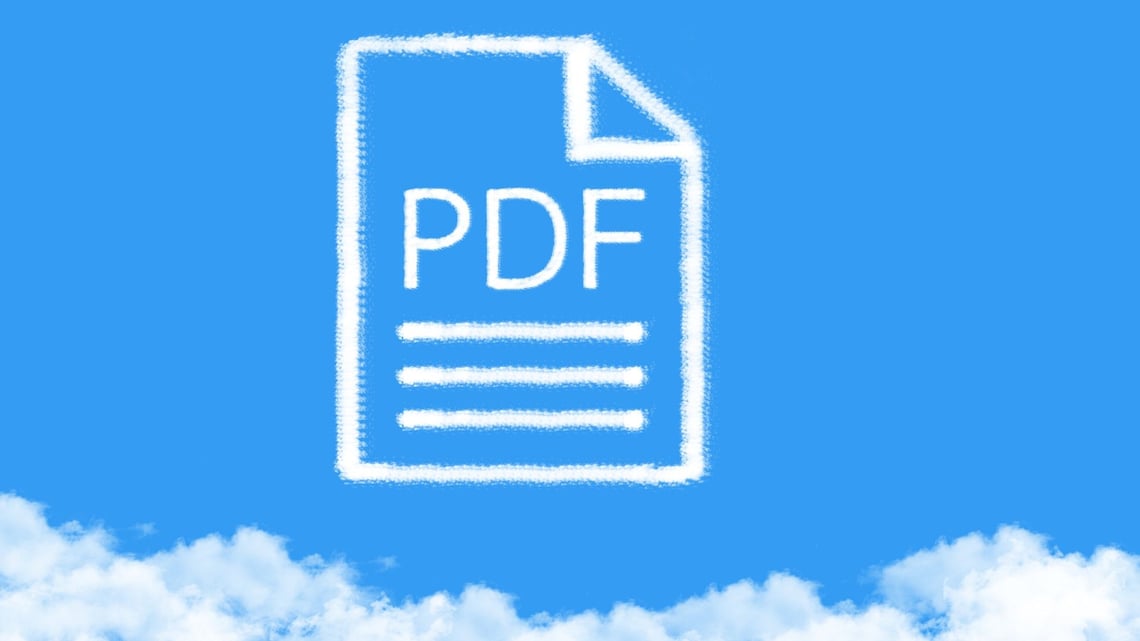 We're pleased to announce our most recent update to Hush Secure Forms. PDFs are here. Now, when you receive a form submission in your inbox, it will come with an attached PDF that you can print, download to your computer, or upload to your EHR software.
You asked. We listened. PDFs are here.
We've been listening closely to what you've been telling us about how you're using Hush Secure Forms. One standout topic is the need for PDFs. Some of you are trying to go completely paperless and need a way to transfer completed forms to your electronic medical record (EHR) or billing system. Or you might find it more convenient to print out the forms. Unfortunately, without a PDF, the print quality can vary.
PDFs are the answer for all of our Hush Secure Forms customers needing a convenient way to upload or print their forms.
Upload your forms to your EHR or billing system
PDFs allow you to easily save your forms and upload them to your EHR or billing system. If you also include e-signatures on your forms, PDFs can allow you to go completely paperless, if you choose.
Print attractive, accurate forms
If you still prefer to print out your forms, PDFs help you there too. PDFs mean no more email headers and no more cut off fields. Printouts of the PDF will accurately represent the form with the correct number of pages and the original formatting. No more 10-page printouts of a single form.
How you'll receive the PDF
When you receive a completed form from a client, it will arrive in your email inbox along with a PDF attachment. The PDF will be included by default, but you can disable this feature in the form builder by going to Form settings. The name of the PDF will be the same as the email subject, which you can also set in Form settings.
What the PDF will include
The PDF will include information you need to manage your files.
Form title
Form subtitle
Timestamp of the date and time the form was submitted
In addition to these identifiers, the PDFs will also reflect some of the original form's branding. If you've chosen to customize your forms' colors to reflect your branding, these colors will show up in your PDFs as well. If you haven't customized your form's colors, the PDF colors will default to Hushmail blue.
The PDF will look very similar to the original form your client filled out.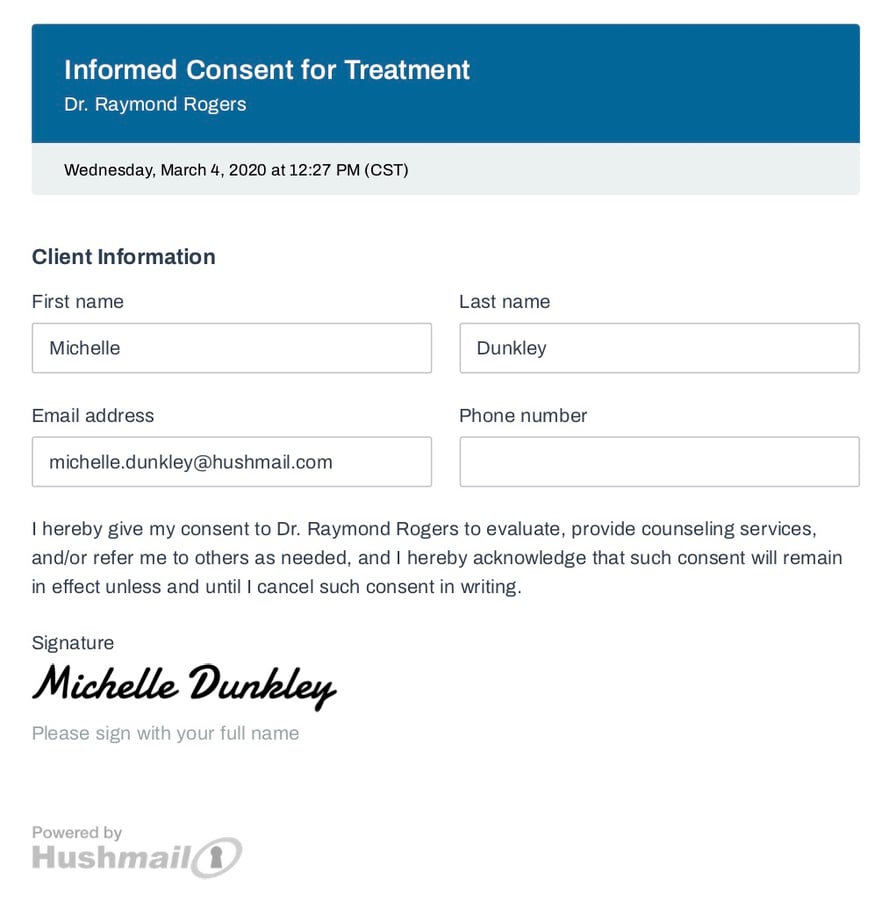 Your feedback is invaluable
Thank you for your feedback about your experience with Hush Secure Forms. By telling us what you needed, we were able to bring you this update to help you better manage your forms and more efficiently communicate with your clients.
Are you new to Hushmail?
We have updated Hush Secure Forms to include attached PDFs with submitted forms. Form submissions now arrive in your inbox with an attached PDF that you can print, download to your computer, or upload to your EHR software. The PDF will look very similar to the form your client filled out.
Related posts: