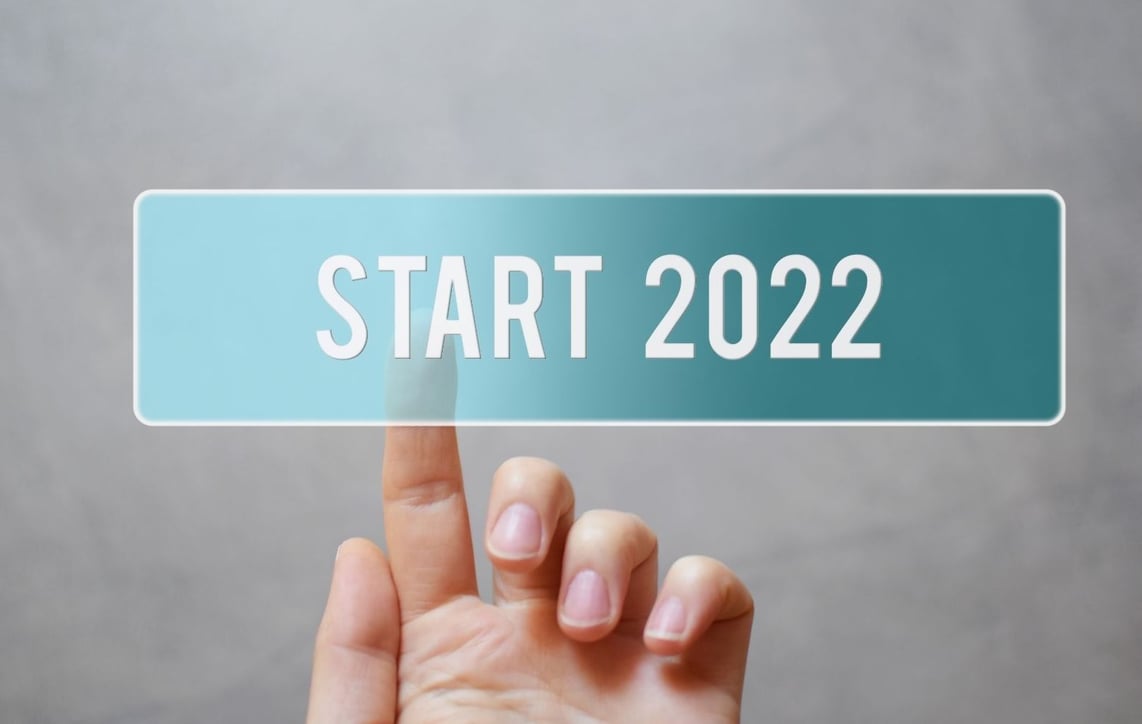 In 2020, we were all adjusting to the shock of having to deal with a global pandemic. In 2021, we caught our collective breath and attempted to get back to some semblance of normality. In 2022, we're looking at a year of settling in and accepting that many of the pandemic-driven changes could be here for a while.
Some form of virtual work is here to stay. The shortage of mental health professionals isn't likely to resolve itself anytime soon. And the number of people needing good mental health support is likely to go up before it goes down.
All of that said, we are looking toward 2022 with considerable optimism because our mission is clear. As we discussed in our Thanksgiving blog post, "everything we do now is focused on making secure communication through email and web forms easier for our Hushmail for Healthcare customers."
With that in mind, let's take a look at several exciting developments coming up in the new year.
Sign in with an Apple, Google, or Microsoft account
Since the beginning, Hushmail has required people who don't have a Hushmail account to create a passphrase to access the private message center where they could respond to emails sent by Hushmail customers. This method served our customers well in the past. However, times have changed.
Many of you have expressed concerns that your clients need a more intuitive experience when it comes to logging in to the message center – as intuitive as clicking a button to log in with a password that already exists.
We've heard you, and next year, your clients will have the option to sign in using a third-party account such as Google. No more forgotten passwords. No more questions about how to get messages. Our log in process will be streamlined into a few simple steps.
Stay tuned for more information about this exciting development.
Multi-party e-signatures
Another popular request, multi-party signatures, will be realized in 2022. You've likely encountered various forms you need to complete for your practice that require a signature from both you and your client, and perhaps other parties as well.
The ability to add to your forms multiple signature fields that are designated for the signatures of different parties will make completing these types of forms a breeze.
This is another development you'll want to have on your radar. We'll let you know as soon as it's launched.
Expand our team and grow our knowledge center
Hushmail is growing its team in all areas, including Product Development so we can improve upon existing products and develop new ones, such as multi-party signatures.
We'll also continue to expand our Customer Care team so customers can access personalized support when they need it. Excellent Customer Care provides the foundation for everything we do here at Hushmail. We don't want our customers to ever have an unanswered question about our services, so we make it very easy to get in touch with someone who can help.
If you don't feel like reaching out to Customer Care, however, you can also access an extensive knowledge center that will give you the information you need so you can fix issues on your own, or at least understand the nuts and bolts of how Hushmail services work.
You can find information on our blog, which we'll be changing up in the next year to include longer, deep-dive articles on topics of interest to small and medium-sized healthcare practices, including therapists, dentists, optometrists, chiropractors, and others.
We'll also add more articles to our Help site so you can quickly troubleshoot a variety of issues.
Want to start the New Year off right?
It might be because the last few years have been challenging that we're so excited to be approaching another New Year. It feels like a great accomplishment that our team didn't just make it through 2021 but rose to the occasion, thrived, and helped our customers do the same.
We can't say for certain what the next year will bring, but we do know that we'll be doing everything possible to make it the best it can be.
In 2022, we'll be working hard to make secure communication through email and secure web forms easier than ever for our Hushmail for Healthcare customers. Here's a hint of what's ahead: 1) the ability to sign in to our private message center with an Apple, Google, or Microsoft account, 2) a multi-party e-signature feature for Hush™ Secure Forms, and 3) we're expanding our team and growing our knowledge center.
Related posts: