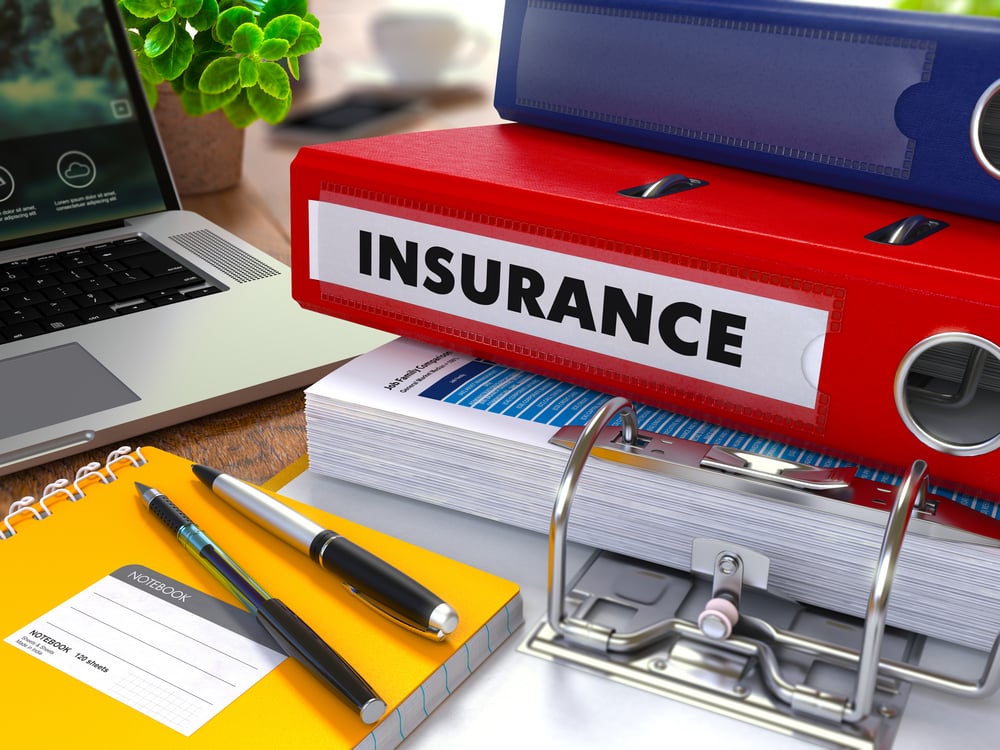 Guest post from Practice Solutions, LLC
Key takeaways:
Choose the insurance companies you credential with carefully and be consistent with the information you give them
Have an insurance verification process that captures all the information that you and your client need
Be detailed in the data entry of your patient's information in your electronic health records system
Educate yourself on any idiosyncrasies like couples counseling
If you have a claim that is rejected, make sure that you have a follow-up process that is fast but also fixes the root cause of the problem
If you're a clinician in a private practice that takes insurance and submits claims for reimbursement, then you know all too well the trouble that a rejected or denied claim can cause. Delayed revenue for services that you provided is frustrating, to say the least. However, a rejected or denied claim is often the result of several issues working together that can be solved, and reimbursement can be received. In this article, we'll explain some of the preventative measures that you can take to increase your chances of clean claim processing.
When submitting claims to insurance, you will want to create a process to verify that the claims you send out are going to result in reimbursement at the highest possible percentage. The more claims you submit that go through and pay, the smoother your experience with insurance will be overall. The question is – where do you start in building this system to ensure that your claims are going to process smoothly? We'll give you the steps to take so your practice has the best chance of clean claim processing.
Step one: credential with best-fit insurance companies
The best place to start to increase your chances of clean claims processing with insurance is actually six months before submitting your first claim: credentialing with the insurance companies that you feel are the best fit with your practice. You will want to determine which insurances you want to credential with based on your clinical objectives and your business objectives. This involves some goal setting, and it might involve asking your colleagues which insurances they prefer working with (or not working with) and why.
Once you determine which insurance companies are the best fit for your practice, you'll want to begin the credentialing process with those insurance companies. This can take a long time and involves a lot of information. You'll want to make sure that your NPI numbers, tax ID, and resume are correct, your CAQH account is updated, among other things that the insurance companies will ask you. The more organized you are in this process, the better chance you have of a clean claim processing. Oftentimes, we see clinicians submit credentialing information to insurance companies that differ from one another. This makes the claim submission process much more difficult.
For example, imagine you submit your credentialing information to one insurance company with your tax ID and your practice's NPI number. Then for another insurance company, you submit your credentialing information with your Social Security number and your individual NPI number. If you don't keep an accurate record of this decision, you could run the risk of filing claims that don't process and pay. Furthermore, if you have somebody doing your billing, you will have to communicate that you've submitted disparate information with different insurance companies. If that information is not clear, then you're more likely to have denied or rejected claims.
Step two: develop your insurance verification process
So the first thing you want to do is to credential with the best insurance companies for your practice and confirm that the information you send them is consistent. The second thing you'll want to do is to make sure that your insurance verification process is thorough, clear, and communicated to the client. The insurance verification process is the process by which you check the client's benefits and eligibility with their insurance company. This process is important because it's possible to get several sessions into treatment and not get paid for the services that you provide.
The insurance verification process helps to clarify what the client will owe if they have a deductible, copay, or coinsurance, or if you can even take their insurance. Insurance companies have subcontracted the administration and payment of mental health services to other insurance companies in a process known as "carving out benefits." If the carve-out company for mental health benefits is not a company that you're in network with, then the claims are not going to pay, and you will have to send the claims to an entirely different entity.
The verification of benefits process also ensures that you have the proper client demographic information. Sometimes people enter their dates of birth incorrectly on paperwork, neglect to update their address, or overlook other important details that can prevent a claim from processing cleanly. You will want to make sure that whoever is doing the verification of benefits for your practice is well informed on the insurance companies that you're in network with and the information that you are credentialed with. This person will also need to create a process to communicate the verification information as quickly and clearly as possible to both the clinician and the client. If it's discovered that there's an issue with the client's benefits or eligibility that would impact claims processing, it's best to bring it to light early instead of getting down the road in treatment and having to write off a bunch of claims.
Step three: mind the data entry
The next step is making sure that the data entry process into your practice management system is as detailed as possible. Insurance companies will deny or reject claims on the basis of even one mistake made on the address, date of birth, the spelling of the name, or transliteration of numbers on a claim. It is critical that the person entering the information into your practice management system is a detail-oriented person and is not going to miss small details. Once the data entry process has been completed and you have a clear verification of benefits and a high degree of certainty that you're properly credentialed with the client's insurance, then you're ready to submit claims that have the best chance to process cleanly.
Step four: educate yourself on compliance idiosyncrasies
The fourth step is to make sure that you're educated on the different compliance idiosyncrasies that can exist in the claims submission process. For example, with couples counseling, each state, and each insurance company within each state, has different ideas for how couples counseling should be documented and how the claims should be submitted to insurance. Some states require that one person in the couple is listed as the client and all the claims go out with their information to the insurance company. Other states and insurance companies don't pay for couples counseling. Other states require various kinds of documentation in order to submit clean claims for reimbursement.
The best chance you have at submitting clean couples counseling claims is to first contact each insurance company that you are in-network with and ask them to walk you through their specific requirements for submitting couples counseling claims. It's also a good idea to ask your state's professional organizations to make sure you're aware of the local and state requirements for submitting couples claims.
With all of this work to prevent claims from rejecting or denying, there will still be times that a claim comes back and an issue needs to be resolved. When you have a claim that gets rejected or denied, the first step is not to panic but to have a plan in place that will allow you to get the claim resolved as quickly as possible.
When a claim is rejected or denied, the first thing you'll want to check is that you have the demographic information entered into your electronic health records system accurately. Most of the issues with rejected or denied claims can be resolved simply with an audit of the demographic information. Check the onboarding information in the client's informed consent paperwork and check with the insurance company that the information on the paperwork is accurate. If that doesn't solve the problem, then you'll want to contact the insurance company and inquire about the specific denial or rejection reason and what you can do to fix it.
Most of the time, you'll be able to get an answer for why your claim was rejected or denied, and you'll be able to fix it relatively quickly. You might be asking yourself if all of this work is necessary to get paid for claims submitted. You can certainly attempt to submit claims without all of the preventative work mentioned in this article; however, it will be much more stressful for you and your practice if there are no systems in place to capture the correct information and to correct false information when you run into a rejected or denied claim. Additionally, the better you organize the information above, the clearer the picture you have if the insurance companies inaccurately reject or deny a claim. It is uncommon, but it's a reality that insurance companies are not perfect when they process claims. Being prepared to address any issues that arise will speed up reimbursement to your practice.
If you are a practice owner, go through all of these steps, and are still struggling to implement a system to give your practice the best chance of claims processing cleanly, then we encourage you to reach out to Practice Solutions at 734-437-9432 or email us at info@practicesol.com. We would be more than happy to talk you through our options for assisting you with your billing or credentialing.
Practice Solutions provides mental and behavioral health billing and credentialing solutions and services to your practice, freeing you up to focus on providing best-in-class care to your clients and growing your practice.
Related posts: