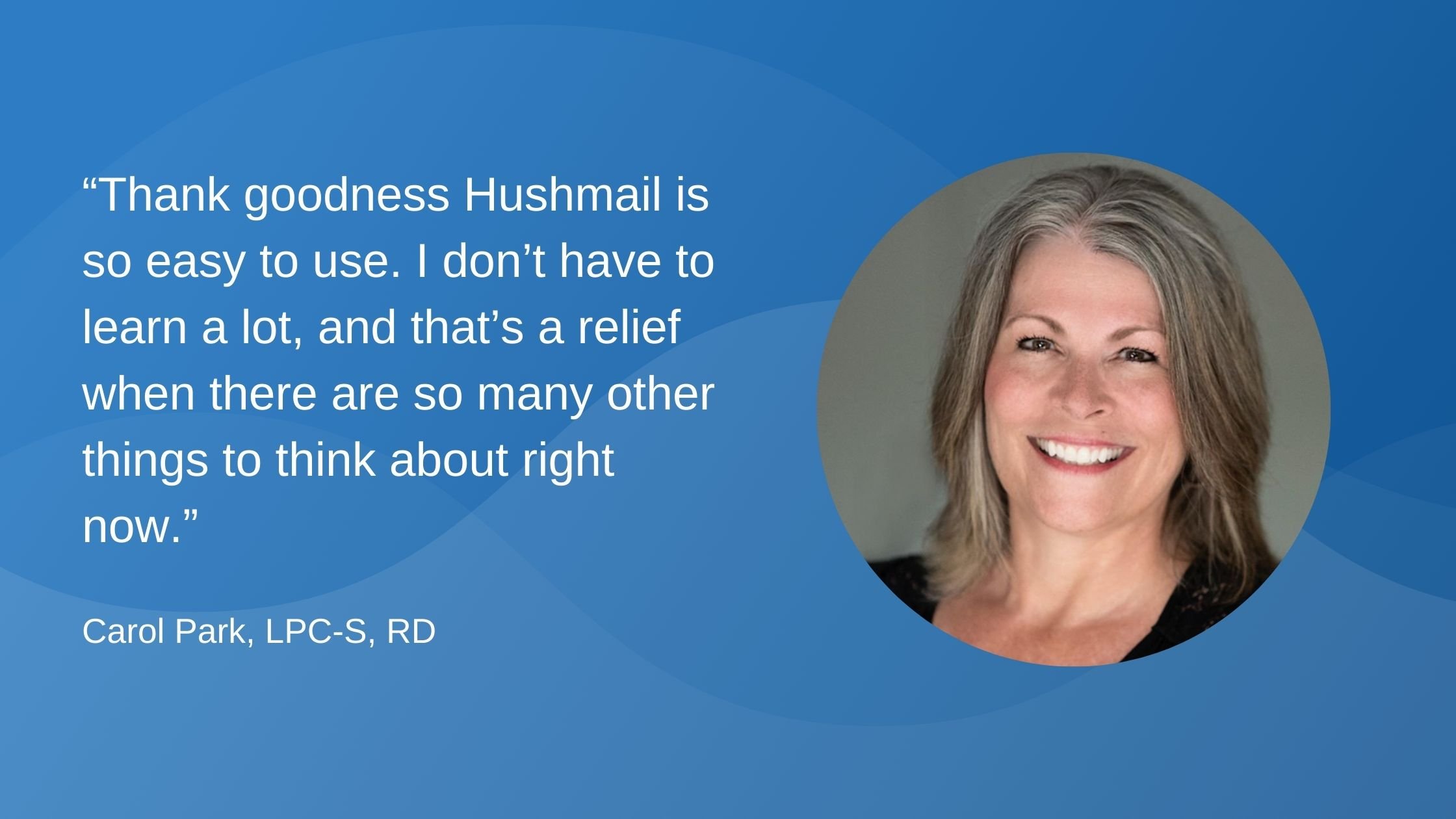 2020 has certainly been a challenging year, to say the least. Most of us have been required to find new ways of doing things in both our personal and professional lives. All professions have had their unique challenges, and behavioral health is no different. Practitioners have been called upon to adjust to new technologies, rethink their approach to care, and draw deeply from their abilities to empathize and heal.
It's been a little over six months since the pandemic first brought the world to a halt. Now is a good time for all of us to take stock of the changes we've made to cope with the crisis. Some of these changes might prove to be the proverbial silver lining that lingers after the disturbance has passed.
Let's take a look at how one Licensed Professional Counselor and Registered Dietitian adjusted to the pandemic and continued to provide care to her clients.
Meet Carol Park, LPC-S, RD, LD, CEDRD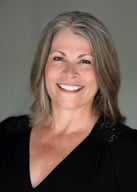 Carol Park is a Licensed Professional Counselor and Registered Dietitian who specializes in the treatment of eating disorders. For over 30 years, she has worked with clients in adult inpatient and day treatment eating disorder programs as well as maintained a successful private practice. Currently, Carol works with all types of disordered eating and eating disorders, including anorexia nervosa, bulimia, and/or binge eating disorder in her private practice.
Carol received her B.S. in Nutrition from Baylor University, her M.S. in Nutrition from Texas Woman's University, and her M. A. in Professional Counseling from Argosy University. Carol's practice, which you can read more about at recoveryreconnection.com, is located in Richardson, Texas, outside of Dallas.
My practice before the pandemic
My practice provides psychological and nutritional therapy for individuals struggling with eating disorders. I was, and still am, an individual practitioner with a full caseload. Prior to the pandemic, about 90 percent of my cases were in-office with the rest over telehealth.
I've been using Hushmail for years as my secure email provider, but it wasn't until just before the COVID-19 pandemic that I started putting Hush™ Secure Forms to full use in my practice. In all candidness, I'm not the most tech-savvy person in the world, and a colleague helped me put the web forms on my website. You can find them under the Helpful forms tab. They include the following:
Client Information

Limits of Confidentiality

Financial Responsibility and Cancellation Policy

Consent to Treatment

Technology Consent to Treatment

HIPAA Authorization Form
I had just gotten these forms in place when the pandemic closed everything down, and we had to go to 100 percent virtual practically overnight.
How things changed
The fact that I had all of my forms already on my website made the transition to a completely virtual practice so much easier than it might have been otherwise. I had my current clients fill out my Technology Consent to Treatment form, and we were good to go. For new clients, all I had to do was start a Hushmail email, attach all the necessary forms to get them started, and send. They could fill them all out and get them back to me quickly.
This was huge. The fact that I didn't have to send multiple emails, have my clients print the forms, scan them, and send them back made everything so much easier. We were all dealing with so much at that time. The more things I could take off the plate for them and for me, the better.
I'd already been using telehealth to care for some of my clients. I'm a co-founder of the telehealth platform Thera-link, so, while not exactly a tech person, I was well-versed in how to use the technology, unlike some of my colleagues who were having to put it all together on short notice.
Just the same, I wasn't used to caring for all of my clients online, and that was something I had to get used to. Of course, my clients had to get used to it, too. There was, and still is, a need to deal with clients' anxieties with technology. Do they have enough bandwidth? Are they in a location that's distraction-free? Sometimes there's a lot of adjustments that have to be made before a client is comfortable with telehealth.
Telehealth isn't going away, and that's a good thing
I'm now at the point where I'm starting to see clients in my office again. However, I don't think I'll ever go back to how my practice was before the pandemic, seeing the majority of my clients in person.
Telehealth isn't perfect. A lot of therapists talk about how they need that face-to-face experience. There is something to that. There's a phenomenon that occurs when you're in the same room with a person called neuroception, where you're communicating with another person through means other than the normal talking and gesturing. It's something our nervous systems pick up, and it's important to our communication with others.
That said, it doesn't necessarily make in-person sessions better than telehealth. It just makes it different. The U.S. Department of Veteran Affairs (VA) has been studying telehealth since the 1970s and have found it to be just as effective as in-person care.
I still prefer meeting in-person, but when you consider all of the benefits that go along with virtual communication (clients not having to contend with drive time, greater scheduling flexibility, etc.), I think it's going to be difficult for a lot of therapists to move on from telehealth even when the pandemic no longer requires it.
A full practice during a difficult time
Talking to some of my colleagues recently, I had to be honest; I'm about to stop taking on new patients because I'm full. This has been a difficult time for many. There's a lot of stress, and people are reaching their limits. This is so unfortunate, but the technology that has been put quickly into use in the last six months is giving many people access to therapy that's more convenient for them, allowing them to get the help they need. That's a really great thing.
A silver lining
A side effect of the pandemic is that it has exposed the entire therapeutic community to technologies that can help us be better therapists. Hushmail is one of those. Thank goodness Hushmail is so easy to use. I don't have to learn a lot, and that's a relief when there are so many other things to think about right now. With Hushmail, once I had everything set up, it was easy to implement the services right when I needed them most. And the few times a question came up, their support staff was wonderful to talk to.
My hope is that the changes my colleagues and I have had to make during this time will result in more efficient practices that are better able to reach the clients who need us.
---
Want to start using Hush™ Secure Forms in your practice today?
From the call to shut down practices to a gradual reopening to our current state of learning to function in the "new normal," we can all appreciate the need for best practices that we can rely on during the pandemic. One of the best ways to develop these new practices is to listen to colleagues and discover what's working for them. In this post, we're presenting the success story of Carol Park, a Licensed Professional Counselor and Registered Dietitian in Richardson, Texas.
Related posts: