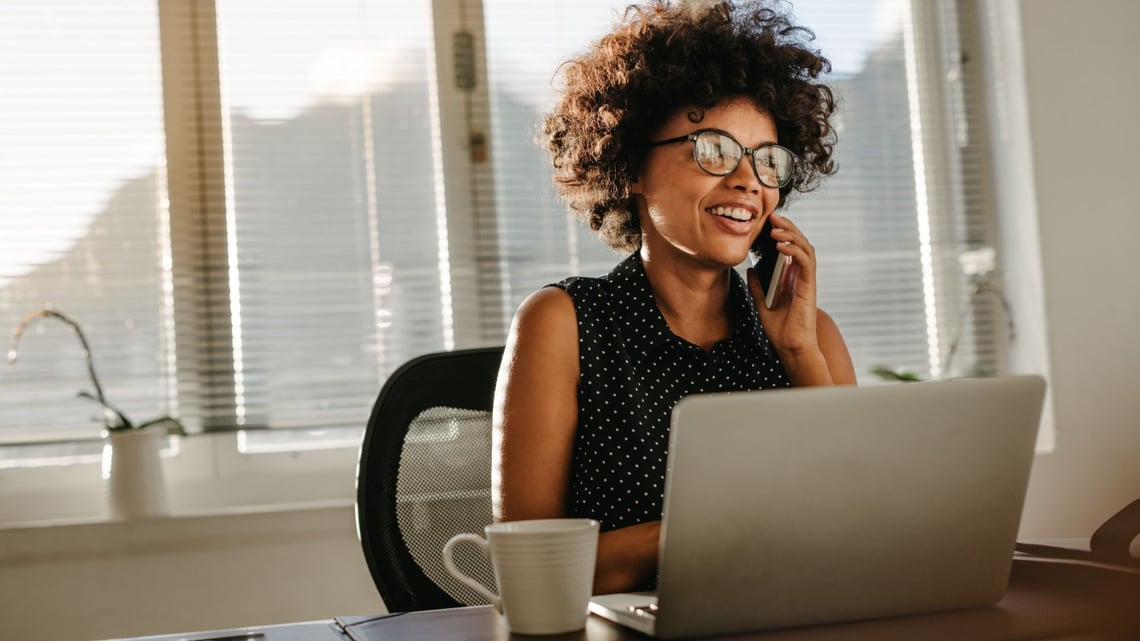 As a team, Customer Care has worked very hard to make the Hushmail support experience a pleasant one. Many customers never need to reach out to Customer Care, and we hope that's a sign that they're satisfied with the service. However, we realize that there might be some customers out there who need support but aren't reaching out because they don't know what to expect. Today, we want to remove this hurdle by explaining, step by step, what customers will experience when they contact Customer Care.
Above all, it's important to us that our customers and potential customers understand that we want them to contact us if there is ever a question or issue.
How to contact Customer Care
We make it easy for you to reach us by providing multiple lines of communication. Most of our customers contact us through email, but if you prefer to hear a voice, picking up the phone and reaching a Customer Care Specialist is certainly another option. You can even reach out to us on social media. The important thing is that if an issue comes up, you can find a convenient way to contact us and get a solution. How you do it is up to you.
When you contact us, you'll connect with a real person
When you reach out to Customer Care, you will connect with an actual person in our offices in Vancouver, Canada. We won't make you go through an automated menu of options (e.g., press 1 for sales, 2 for support, 3 for billing) to reach someone. If you contact us after hours or need to leave a message, we'll do our very best to get back to you within one business day.
Regular business hours
Monday – Friday, 7 a.m. to 5 p.m. Pacific Time
What you can expect if you need information or want to sign up for an account
If you're calling in to learn more about Hushmail, you'll connect with a knowledgeable specialist who will answer any questions you might have about our services. If you aren't clear about what you need, we'll ask you the right questions to make sure we find the best possible service solution for your needs. We will then inform you of our 60-day, risk-free trial period and our different billing options.
Finally, if you decide that you're ready to sign up, we'll be happy to help you set up your account. This might entail explaining how to set up your MX and SPF records or using a third-party email program with Hushmail such as Outlook or Mac Mail.
What you can expect if you need help with a problem
Whether you contact us by email, phone, or social media, our specialist will carefully consider your issue, diagnose the problem, and track the issue until it's resolved. We'll work with you, walking you through the problem, explaining step-by-step how to solve it, and directing you to useful resources.
If the issue isn't one that can be solved immediately, then we'll explain our next steps, give you an estimated time of completion, and keep you updated on our progress.
Once the issue is resolved, we'll make a note of the resolution on our record for future reference.
What makes Hushmail Customer Care different
You will be given personal attention and never made to feel like a number
You will receive timely assistance during regular business hours
You will receive assistance from someone who is a dedicated problem solver and will put their all into resolving the issue
You will feel confident that your issue has been heard and solved correctly
You can count on us to pass suggestions on to the right department
You will leave Customer Care feeling like you had a great support experience
Customer Care is always happy to hear from you
Recently, we were thrilled to welcome two very dedicated, energetic individuals to the Customer Care team. It's often interesting to learn about the first impressions of new team members. In this case, Kim and Andre immediately had the impression that Hushmail customers and potential customers are different from customers they've helped in the past.
Kim noted that Hushmail customers tend to be "chirpier," happy and confident of receiving a satisfactory answer to their question. Andre found Hushmail customers to be well-educated about the basics of online security and the value of Hushmail services.
Both Kim and Andre came to the same conclusion that Hushmail customers who have worked with Customer Care in the past left satisfied and happy to contact them again.
We want all of our customers to feel this way. We invite you to contact Customer Care anytime you experience an issue or want to learn more about Hushmail. Please don't hesitate to reach out. We'll always be happy to hear from you.
It's important to us that our customers and potential customers know how easy it is to work with us if there's ever a question or issue. By explaining the steps Customer Care takes to provide a pleasant and effective support experience, we hope to make it very easy for Hushmail customers to reach out to us and get the solutions and answers they need.