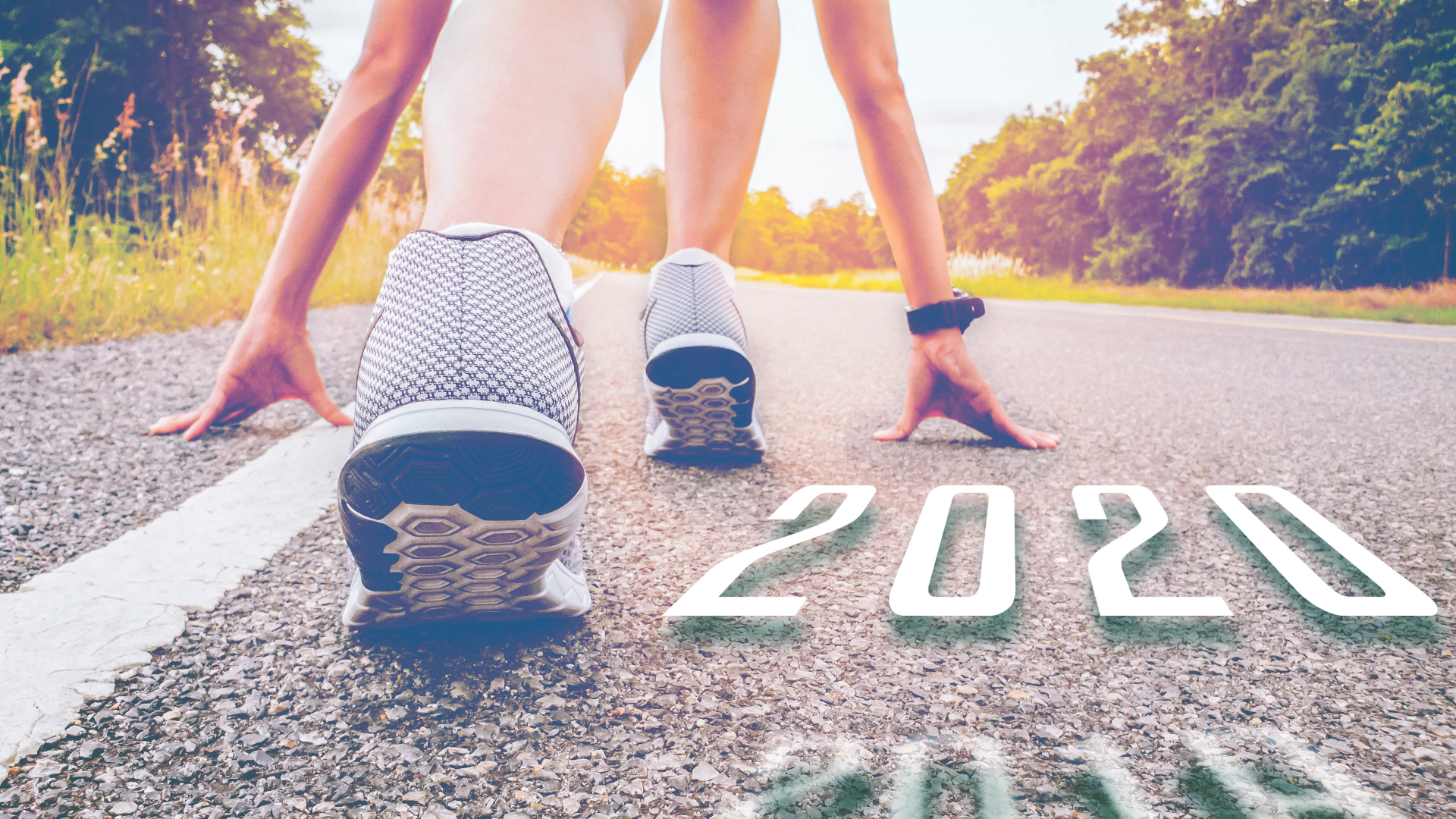 Happy New Year! Hopefully, you have your resolutions in hand and an enthusiastic resolve to accomplish great things in 2020. We hope that the tools and services Hushmail provides can help you realize your objectives. Here are a few things you can do to make sure you get the most out of your Hushmail account this year.
Tidy up your account
Whether you first signed up for Hushmail five years ago or last year, it's a good idea to go over your account annually to ensure that everything is working as it should and that you're fully using the benefits and features of your account. A lot can change in a year and updates may be needed.
Review your signature. Is it up to date with your current title and contact information? Or perhaps you never made a signature. If that's the case, here's a help article that explains how to set one up. Do you need help fitting your headshot or logo into your signature? Contact Customer Care, and one of our specialists will be happy to assist.
Update your web form bio and headshot. Just like your email signature, don't forget to make sure the bio on your web forms is current. It's easy to forget about your bio on a standard form like an intake form, but it's an easy edit to make and shouldn't be neglected.
Delete aliases that are no longer being used. Aliases are great for helping you organize your emails, but don't let unused aliases build up in your account. Once you know you don't want to receive emails to an alias, put that alias to rest. You can always create a new one later. You can also revive an alias if you need to.
Update your credit card. Your Hushmail account automatically renews either monthly or annually. Make sure you don't have any gaps in service caused by an expired credit card. To check your credit card and make updates, sign in to the billing page. The information you need is under the Change credit card tab.
Contact Customer Care for special requests
There are some pretty neat things you can do with your Hushmail account, but you have to go through Customer Care to activate some of them. Contact us! We're always happy to help.
Share your secure form as a template. Did you build a form that you think is particularly useful and could help your colleagues? We can give you the ability to share your form as a template to someone you know who also uses Hush Secure Forms. However, keep in mind that the template will count as one of your colleague's forms, so talk to them first and make sure they want to use your template.
Transfer your aliases to another account. Your aliases can follow you. If you decide you want to move to a new primary account, you don't have to start over with new aliases.
Increase the expiration time on the secure message center. When you send an email to a client who doesn't have a Hushmail account, they'll read your message in a secure message center. Part of the built-in security of the message center is a set expiration time for messages. By default, it's two weeks, but you can set this to a longer or shorter period by contacting Customer Care.
Use your logo instead of Hushmail's logo. Branding is important to any business, and your practice is no exception. When your client receives an email letting them know they've received a message from your Hushmail account, our Hushmail logo appears at the top by default. Perhaps you'd prefer for your logo to show up instead. We understand and will be happy to make this change for you if you have a Hushmail for Business account (including Hushmail for Healthcare).
Is it time for an upgrade?
A lot has changed at Hushmail in the last year. It might be time for you to make some changes too, so you can be sure to make the best use of our features and services. Consider the following questions to find out if it's time for you to upgrade your account.
Would you like to support your HIPAA compliance with a BAA? Perhaps when you signed up for your Hushmail account, you were just starting out with your practice and unsure how HIPAA rules would apply to you. Maybe you weren't accepting insurance at the time, and not held to HIPAA requirements as a covered entity, but you'll be taking insurance in the new year. To ensure that you're HIPAA compliant when it comes to using our encrypted email and web forms, you need to have a Business Associates Agreement, and this is only provided with a Hushmail for Healthcare account. Plans start at just $9.99/month.
Would you like to save time by offering forms your clients can e-sign from home? It was a big moment when we launched e-signatures last year. It meant our customers could build customized, secure web forms, email them to clients, and get them signed with a legally binding e-signature – everything taken care of seamlessly using Hush Secure Forms.
We include two web forms with every Hushmail plan; additional forms are available with upgrades. E-signatures are available as an add-on to Hushmail for Business accounts or with an upgrade of your Hushmail for Healthcare plan. Spend more time with your clients and less time chasing down paperwork. You can finally move away from pen and ink signatures.
Would you like to earn a free month of service by switching to an annual plan? There are two very good reasons to switch to an annual plan. You don't have to worry about billing glitches with your automatic monthly payment and resulting gaps in service (see Update your credit card above). And you get an entire month free.
If you know you'll be using your Hushmail account for your practice, why not switch to an annual plan and reap the rewards? It's easy to make the change on your account's billing page.
Help out a student
At Hushmail, we believe it's important to give back to the community that supports our business. For that reason, we created Hushmail for Healthcare Education. Do you know a behavioral health student or two who could benefit from learning how to use our encrypted, HIPAA-compliant email and web forms? Tell them about Hushmail for Healthcare Education – free for behavioral health students. Or if you're an administrator of a behavioral health program at a college or university and would like to offer Hushmail for Healthcare at no charge to you or your students, please contact us at partners@hushmail.com.
Could you use an extra income stream?
Are you in a related business, such as helping practitioners with technology or marketing? This might be the year to become a Hushmail affiliate. If you find yourself spreading the word about our encrypted services, then request to join our affiliate program. We make it easy for you to earn commissions when you refer your clients to Hushmail.
Ensure you have a great start to 2020
We're launching a new decade this year, and together we can make it a great success. Be sure to contact us if you'd like to make any of the changes we mentioned above. If you don't already have a Hushmail for Business or Hushmail for Healthcare account, sign up and get started today.
Here's to a great new year!
Start 2020 off right by tidying up your Hushmail account, contacting Customer Care for special requests that could help your practice, upgrading your account, helping a student get started with Hushmail for Healthcare, and (if you have a related business) joining our affiliate program.
Related posts: