Welcome to the team, Jess! Where are you originally from?
Greetings! I'm from the tiny nation in the far east, Singapore. I was born and lived most of my life there until I decided 14 years ago to pack up and bring my family on a new adventure to beautiful Vancouver.
What brought you to Hushmail?
As I studied electrical engineering in school, my career progression was mainly in hardware and automation. Moving to Canada gave me the opportunity to explore my customer service skills as I spent about eight years working in the renewable energy industry helping clients.
I've always wanted to find a new path for myself in the IT world, and Hushmail, being a young and vibrant company, was a great step forward that I am so lucky and grateful to be part of.
What is your role at Hushmail?
I am a Customer Care Specialist; I add to the mix of diverse accents we have on our team here in a very cosmopolitan Vancouver. Together, we help our customers work on almost everything about their accounts, including answering questions on how encrypted email works, adding features to help them use the service more efficiently, and troubleshooting issues.
What is your favorite part about working at Hushmail?
There is consistency in how everyone in the team applies themselves to help our customers. This combined with the fact that the company has built up a great reputation in the industry over the years.
Our customers come to realize that when they interact with us, we care and have their interests in our hearts.
What are the biggest obstacles you face in your work?
The pandemic itself has been a challenging time for everyone, including our customers. Thankfully the management team and my colleagues on the Customer Care team have been warm and welcoming while we get to know each other remotely.
As a newcomer, you want to try your best to help everyone, which is not always possible, but I will continue to put forth my best effort!
What have you discovered about your position at Hushmail that has been surprising to you?
The relaxed tone of the conversation, whether it's an email, a chat, or a phone conversation. Also, how seriously we all take helping our customers, ensuring that we get back to everyone with no unnecessary delays.
What would you like to learn more about in your work or personal life?
My main focus right now is to work on improving and applying myself to helping our customers.
On a personal note, I am learning to play the guitar with the help of my 16-year-old daughter!
What would you most like Hushmail customers and potential customers to know about what you do at Hushmail?
No matter who you speak or interact with, we all have the same common objective of helping you. Never feel bad or silly about asking a question. There are no dumb questions!
What details about your life outside of Hushmail would you like to share with readers?
I have a great family; my three kids, two of which are already post-secondary students, keep me busy.
I am a health food and fitness fanatic.
I'm a very versatile person when it comes to sports. I've taken part in various sports over the years, but my core sports were always soccer, swimming, and Taekwondo. These days I enjoy hiking the trails that BC has to offer with my family.
My other love is learning about the world around me by watching documentaries and travel programs.
What's one thing about you that might surprise your customers (or your team members) if they knew?
I served in the Singapore Army for two and a half years in an elite Guards unit and had the opportunity to perform risky (but with safety always paramount) maneuvers including rappelling off cliffs and helicopters. I also had the opportunity to use military weapons during my tenure.
Is there anything you'd like to mention that hasn't already been addressed?
I love to travel and hope to fulfill a burning desire to see the world!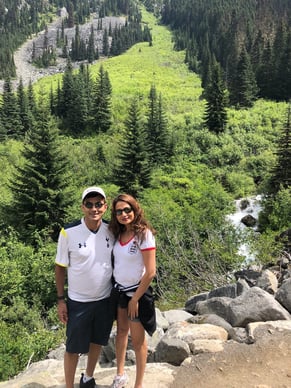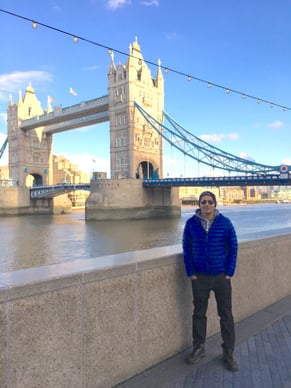 Meet our new Customer Care Specialist Jess. From the tiny nation of Singapore, Jess moved to Vancouver 14 years ago with his family to start a new adventure and has now found a new path in the IT world at Hushmail.
Related posts: