Interview conducted by Dana Barfield
Hi Jarred. Thanks for taking the time to chat with me about your role with the Hushmail Customer Care Team. Where are you originally from?
I grew up in Salmon Arm, British Columbia. It's a small town with a population of around 15,000 about five hours northeast of Vancouver. But I've also lived in Ottawa, Toronto, as well as northern Alberta. I moved to Vancouver about nine years ago, moved around Canada a bit, and then came back to Vancouver this past summer.
What's your professional background?
I've worked in customer care and technical support for the past seven years. I worked for an internet service provider for a while in customer care escalation, and before Hushmail I worked at a software-as-a-service company dealing with legal practice management. There, I started out in customer care and moved into a technical escalations role, essentially placing me between developers and the front line support team.
What brought you to Hushmail?
Online security was becoming a great personal interest of mine, and I just happened to be looking for a career change. At that time I was reading a lot about encryption and the benefits; basically every week I was seeing another article about some massive data breach on different sites and services. So when an opportunity opened up at Hushmail, it really seemed to be a great fit.
Tell us a little about your role at Hushmail.
I work as a Customer Care Specialist with our Customer Care Team answering incoming customer requests. I also help out by responding to questions we get over social media, and I've recently started working with our new partner success team helping out with our resellers and partners, making sure they have all the tools they need to succeed.
What's your favorite part about working at Hushmail?
I think the team here is a big part of it. It's a small company, but it's a very close-knit group. I had the experience of working remotely while I was living in Toronto last year and found that was the thing that I missed the most - the interaction with all the different people in the office. It's really a great group of people here.
What are the biggest obstacles you face in your work?
That's a tough question. The nature of the job is a lot of problem solving, and frequently I'm called upon to handle very complex issues. That in itself is inherently challenging but also a part of the job that I really love. I'm given limited information about a problem and have to piece together exactly what's happening and how to fix it. It's very interesting work.
What have you discovered about your position at Hushmail that has been surprising to you?
How in the past couple of years security and privacy has become something that everyone is concerned about, whether it's someone looking for encrypted email for personal use or a business that is subject to regulation and privacy requirements. I think in general, people have become a lot more conscious. Customers who never really thought about using encrypted email are now coming around to it and starting to see the benefits. It's definitely a much more diverse customer base than I expected.
What would you like to learn more about or how would you like to grow, either in your work or your personal life?
I consider myself the kind of person who's always trying to learn as much as possible. In terms of my work life, I definitely want to learn more about the sales process. Also, now that I'm working closely with our partners, I want to learn more about their businesses to find ways to better support them. On a more personal side, I've started reading about Android app development in my spare time. I definitely want to expand my skill-set on the technical side of things.
What would you most like Hushmail customers to know about what you do at Hushmail?
That, whether or not it's me or someone else on our Customer Care Team, we are always very happy to help, and we're easy to reach. It's the only place I've worked where customers can put a call in to Customer Care, and there's no long automated phone tree you have to go through to actually reach someone. We try to make it as easy as possible for people to reach out whenever they need help because that goes a long way toward giving an overall positive support experience.
Would you like to share any details about your life outside of Hushmail?
I definitely try to stay active as much as I can. I run as a hobby, for one thing, and I'm currently training for the Kelowna Wine Country Half Marathon. I'm also a huge hockey fan, which is probably just a requirement for being Canadian.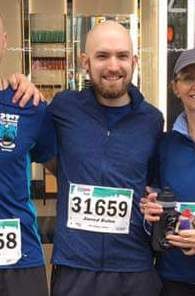 What's something about you that might surprise your customers or your team members?
I just realized I forgot to mention one of my hobbies, and it's a big one. I'm a musician, and for the past few years I've been playing bass in a folk-rock band, locally and touring across the country. I know my team members know all about it, but maybe that's something that might surprise our customers.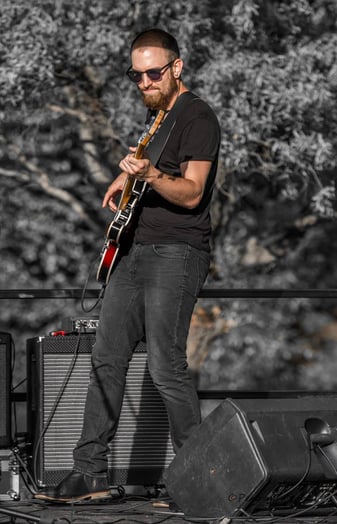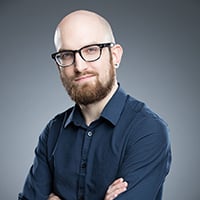 He troubleshoots for Hushmail customers and provides partners with the tools they need to succeed. In his spare time he's studying Android app development, training for a half marathon, and playing bass in a local folk-rock band. Meet Jarred, Customer Care Specialist at Hushmail.