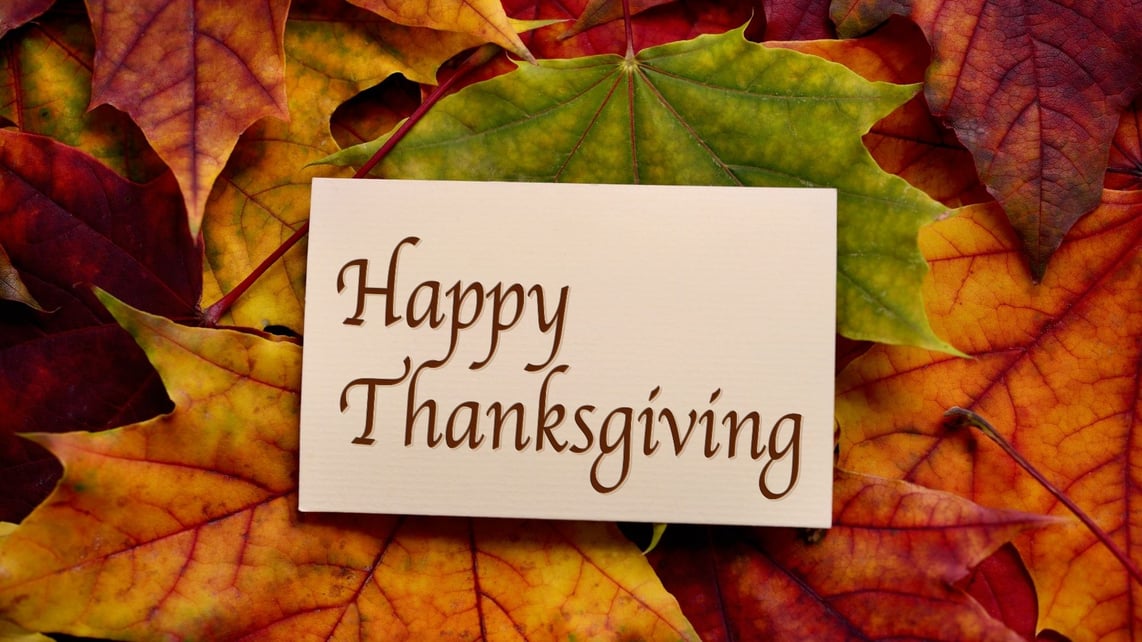 Even in a year such as 2020, as filled with turmoil and uncertainty as it was, there are still many things to be thankful for – those silver linings that are even more evident during difficult times. In this post, we're going to take a look back through 2020 at the things we're most grateful for. We hope it will inspire you to also look back and find the things to be thankful for that have gotten us through what has been a very interesting and challenging year.
Our Hushmail team
The move to a virtual office
Hushmail has always been a company with a team that prides itself on working closely together. This culture of transparency and inclusion supported our urgent move to a virtual office during the spring shutdown. We had to adjust to a new way of working together, and thanks to the strength and determination of our team members (and the help of video conferencing), we made the move smoothly while keeping the Hushmail culture intact.
New team members
During this time, when we were onboarding many new customers, we created the Customer Success team to help the new customers get started and see all the benefits of their accounts. As customers were learning how to set their MX records and migrate old emails during the overnight move to virtual practices, they could turn to this dedicated team for assistance.
We've seen growth in all areas of our team this year as we expanded Customer Care and Product Development. We are all very grateful for the new team members. Hushmail is a truly great place to work. And we're still hiring!
Hush Secure Forms
As it turned out, Hush Secure Forms was the perfect tool to ease the transition to virtual offices for thousands of our customers during the shutdown. We had launched the new forms just two years before, added e-signatures a year later, and the previous year was spent adding key improvements that made them invaluable for those needing an easy way to communicate securely with their clients. We added:
These improvements allowed our clients to get more out of their secure forms while streamlining their practice management. Thanks to the efforts of our team in the years leading up to the pandemic, Hush Secure Forms was ready to go when our customers needed it most.
Hushmail partners
The global, overnight move to virtual offices was a challenge for us all, making it necessary to call upon all our resources and make use of our networks. Hushmail is thankful to have long standing partnerships with businesses providing services that are complementary to our secure email, web forms, and e-signatures.
Between our services and our partners' services, our customers can get everything they need for their virtual practice. We've listed our active partners here, along with links to their websites so you can learn more about them. Be sure to go to our partner page when you're ready to make a purchase so you can take advantage of the exclusive discounts just for Hushmail customers.
Website design
Telehealth
Teletherapy and HIPAA security compliance training
Our Hushmail customers
Last but not least, we are grateful for our customers. In the middle of a rapid transition under extreme duress, our customers remained kind, considerate, and dedicated to finding services to better help them care for their clients.
We especially want to thank all the healthcare professionals who have been helping their clients and patients through this difficult time. You work so hard every day to care for our communities, and never has your profession been in such need as it is today.
We are fortunate to have customers who are actively involved in making Hushmail even better by contributing feedback about our services. To read about what our customers have been saying about Hushmail, we invite you to read through our reviews on TrustPilot.
From the Hushmail team to yours, Happy Thanksgiving!
Need a secure email, web form, and e-signature service?
Even in a year such as 2020, as filled with turmoil and uncertainty as it was, there are still many things to be thankful for. Our Hushmail team, Hush Secure Forms, our partners, and, of course, our customers. From the Hushmail team to yours, Happy Thanksgiving!
Related posts: