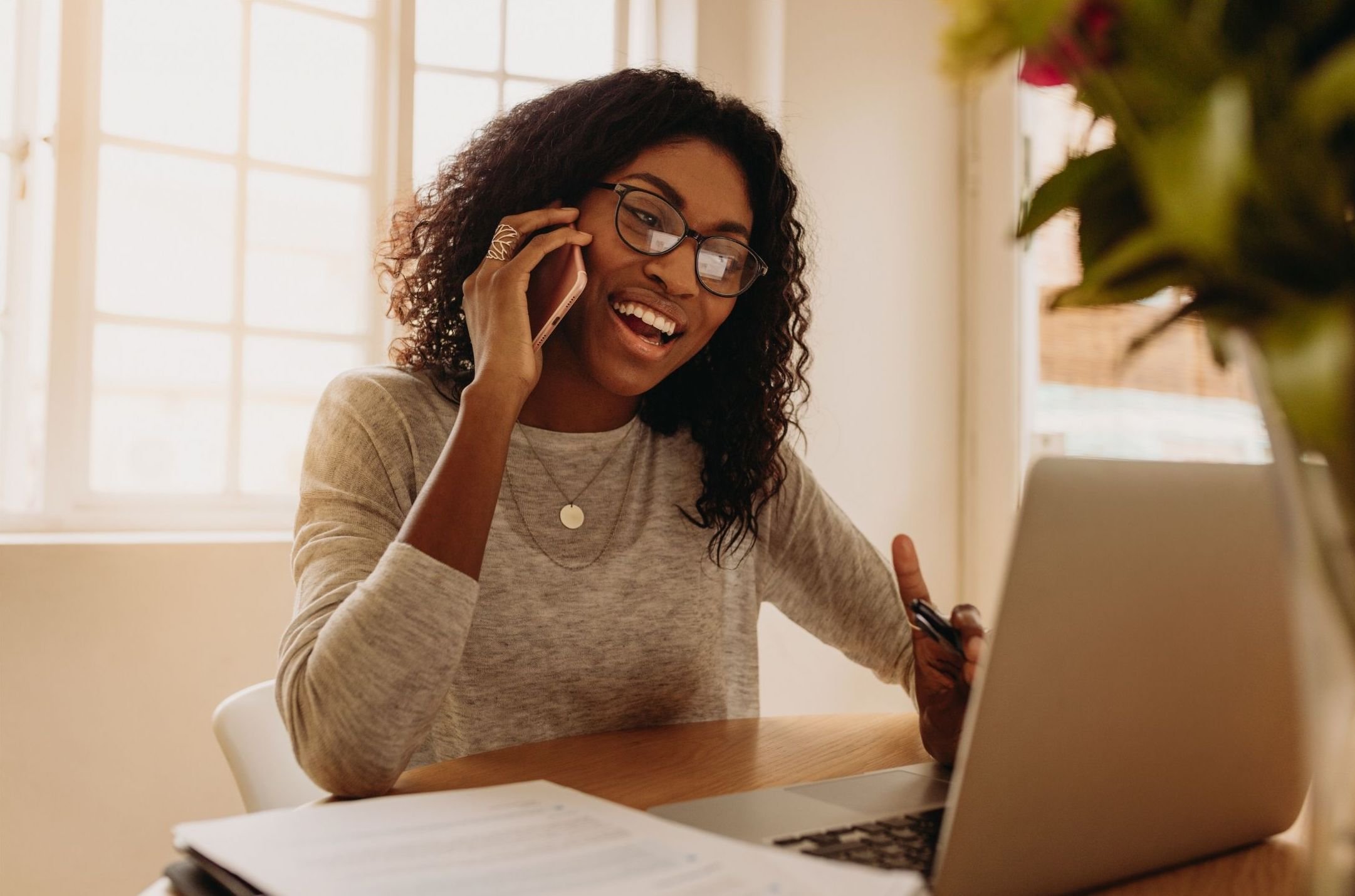 Do you want to make the switch to encrypted email and web forms to better support your practice or business, but are hesitant because you're dreading the upheaval of a big transition? Change can be difficult, but it certainly doesn't have to be. That's why we put extra effort into understanding our customers' needs when we help them configure their new accounts. There's no reason why setting up a new email account can't be quick and painless so you can get back to business as usual with one important change – your communications will be encrypted and secure.
We understand the unique concerns of small businesses
When you're running a small business, transitions that aren't well managed can cause disruption to your work flow. This is just as true for making the switch to a new email and web form service as it is for any other change. You might not have a dedicated IT team to focus on transitioning to a new account. And there probably isn't a slow period when you can take a little time off to figure out a new email and web forms service. So what do you do?
You can rely on Hushmail.
We put a lot of attention on helping our new customers get started. We know that you have to get it right as soon as possible so you can continue to communicate with your clients without gaps. Your clients rely on you to be there for them. For that reason, we make sure you can rely on us to be there for you – when you sign up as a new customer and through the duration of your relationship with Hushmail. It all begins with a setup process that will help you thoroughly understand your new account.
How do you want to use Hushmail?
When you first become a Hushmail customer, if you've never used an encrypted email service before, the concept might bring up some questions. For example, should all emails be encrypted? That depends on your security needs. If you're sending a client notes about their most recent therapy session, then you will probably want to encrypt that email. But if you're asking a colleague to lunch, you might want to send that message as a regular email. Fortunately, with Hushmail you can choose encryption when you need it and leave it off when you don't.
If you're unsure of the best way to use our service, we'll help you decide by asking a few key questions about how you prefer to communicate with your clients and colleagues. This will help guide the setup process and ensure you have an account that works for you.
We'll guide you through setting up your account
Every customer is unique and will use Hushmail in the way that best suits their individual needs. After you set up your account you can always call us if you have specific customizations in mind. However, everyone starts out with the same basic setup instructions. When you first sign up for Hushmail, we'll help you get started with an email outlining a few simple steps. If you need assistance through any of these steps, we're always just a phone call or email away.
The first part of the setup process is to create additional accounts if you need them. You'll also want to set up the third-party email app of your choice, such as Outlook or Mac Mail, if that's how you prefer to manage your emails.
Once that's taken care of, you can set up your MX records so you can use your own domain. We'll walk you through the steps in the email, and if you have any questions, you can always call our Customer Care team for assistance.
The next step is email migration, or transferring emails from your old account to your Hushmail account. This process can be a little tricky. However, we can show you how to migrate your email, or if you would prefer, we can do it for you for a nominal fee. We want to make sure you get your account up and running quickly so you can start benefiting from everything Hushmail has to offer.
Hushmail provided personal, prompt, and endless support for the transition from a mail server that we used for over ten years. They were able to get all of my emails from that server over to the new one in a seamless, non-intrusive manner and provided steps and updates along the way. I even got to keep my domain name and email addresses. Change is always daunting, but, in order to increase our security and compliance, I am very pleased that we chose Hushmail.

Kevin L. Gee, OD, FAAO Gee Eye Care Missouri City, TX

Read what other customers are saying about Hushmail.
We provide prompt and personal Customer Care
To help the setup process go smoothly, we encourage you to reach out if you have questions. When you contact Customer Care during business hours, whether it's part of setting up a new account or after you've been with us for a while, you'll always speak to a real person who can answer your questions. If you call after hours, we'll be sure to reach out to you as soon as possible the next business day.
Hushmail Customer Care has a personal aspect to it that you'll likely notice right away. For one thing, you'll meet a team member who will work directly with you to solve any problems you might have, and, in most situations, you'll be able to remain with the same person if your issue requires multiple interactions. At Hushmail, you can always ask for someone by name. In fact, you even have the opportunity to learn about a few of the individuals on our team before you call by clicking on the links at the end of this post.
Keep in mind that Customer Care is not just there when you set up your new account. Come back any time, and we'll always be here ready to assist.
Are you ready to set up a new account?
A lot goes into setting up a new Hushmail account that might include migrating emails from your old account, setting up your MX records, and deciding how you want to configure your encryption settings – but there's no need to be intimidated. You'll be given clear instructions on what you need to do when you sign up, and if you have questions, the Customer Care team is standing by to help ensure a smooth transition.
Related posts: