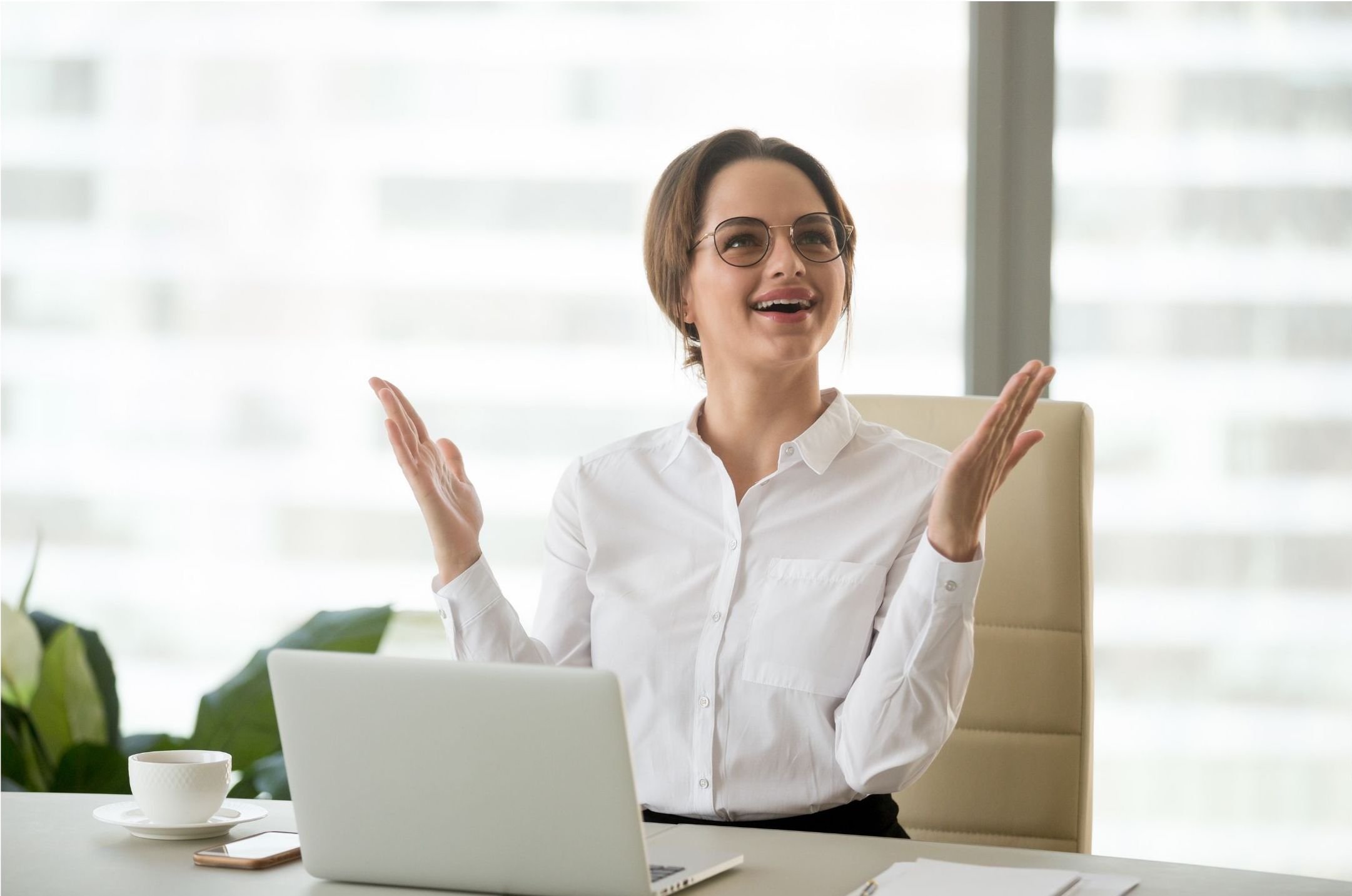 Hushmail has become known over its 20-year history as a reliable encrypted email service, but that's only one piece of the story. In those two decades, Hushmail has expanded, and now there's a lot more to our service than many of our potential customers realize.
Our foundation is encryption. From there we've built a robust service that includes multiple accounts tailored for different fields of business; refined our encryption options, so you have more control over how you use your account; and cultivated a highly dedicated Customer Care team. These are just a few ways Hushmail has developed over the years.
Today, we're going to talk about five things you might not know about Hushmail, so you can better understand how Hushmail can serve your business.
You can choose whether or not you encrypt your emails
We talk to many people who think that when you have a Hushmail account, all you can send are encrypted messages and that Hushmail should only be used for highly confidential emails. However, with Hushmail, encryption is always an option.
When you have a Hushmail account, encryption is turned on and off with a switch. Emails between Hushmail customers are encrypted by default, but you can turn off the encryption whenever you choose. Likewise, you can use the switch to encrypt email you send to people who don't have a Hushmail account. This puts the encryption in your control, making it easy to use Hushmail as your everyday email account.
Incoming emails from other email services are not encrypted
It's a common misconception that once you have an encrypted email service, all incoming emails are automatically encrypted. However, this is not the case. The encryption is enabled by the email service and must start there. If someone sends an email to your Hushmail account from their Gmail or Yahoo account, that message will not be encrypted.
That's why it's important to initiate secure communications with people who don't have a Hushmail account if you want those back and forth messages to remain confidential. When they receive an email from you, they will be directed to a secure message center. As long as they respond within the center, their replies will be encrypted.
If people without a Hushmail account want to initiate secure communications with you, they can do so by filling out a secure web form that you've created for this purpose. You'll read more about Hush Secure Forms later on in the post.
If you need HIPAA compliance, you want Hushmail for Healthcare
We started out 20 years ago as a straight forward encrypted email service, but that changed when we developed our HIPAA-compliant Hushmail for Healthcare account. The healthcare field was a clear market for our services with its requirements to uphold patient confidentiality.
Along with our standard encrypted email service, our healthcare accounts also come with a signed Business Associate Agreement, separate email archive, and encrypted web forms. Although all of our accounts offer encryption, Hushmail for Healthcare was specifically created to support your HIPAA compliance.
If your patient/client communications need to be HIPAA compliant, we suggest you explore our Hushmail for Healthcare account options.
Hushmail also provides encrypted web forms
Since 1999, Hushmail has expanded, giving you more options to communicate easily and securely with your clients. In 2018, we released a brand new service - Hush Secure Forms.
Encrypted web forms are a perfect complement to our encrypted email service. We've made it easy to build online forms in minutes with our drag-and-drop form builder. When your clients fill out and submit your forms, they are delivered to your inbox with the same encryption we use for our email.
We also provide a growing template directory with commonly used forms, including calculated self-assessment forms, that you can customize for your needs.
Our dedicated Customer Care team is genuinely dedicated
With Hushmail, your Customer Care experience starts when you contact us for more information about our service. It continues when you sign up for an account and we help you set up your email so it perfectly suits your business. After the onboarding process, Customer Care is still there to answer questions and help at any point in your relationship with Hushmail.
We've made it a core value to provide an enjoyable support experience every time a customer or potential customer contacts us. During business hours, you will connect with an actual person who will address your question with a caring personal approach, and that same person will remain your contact until the problem is solved.
We are always happy to answer questions, help make adjustments to your account, or chat about the best ways to use our service. All you have to do is call toll-free 1-877-533-4874 or contact us through our contact page.
Hushmail could be the perfect email and web forms service for you
Hushmail has certainly grown beyond the encrypted email service we first offered 20 years ago. We're proud to say that even within these decades of change, we've always stayed true to our Mission to keep our customers' data safe while building useful tools that make their lives easier and more productive.
If you think we might be a good fit for you, why not try us out? When you sign up for any of our business or personal accounts, you get to try it out risk-free for 60 days. If you don't love it, you can let us know, and we'll give you a full refund.
Hushmail has grown to become much more than encrypted email. The ability to send email with or without encryption, our dedicated Customer Care team, and our specialized HIPAA-compliant account that includes secure web forms make Hushmail a unique service that meets a variety of business needs.
Related posts